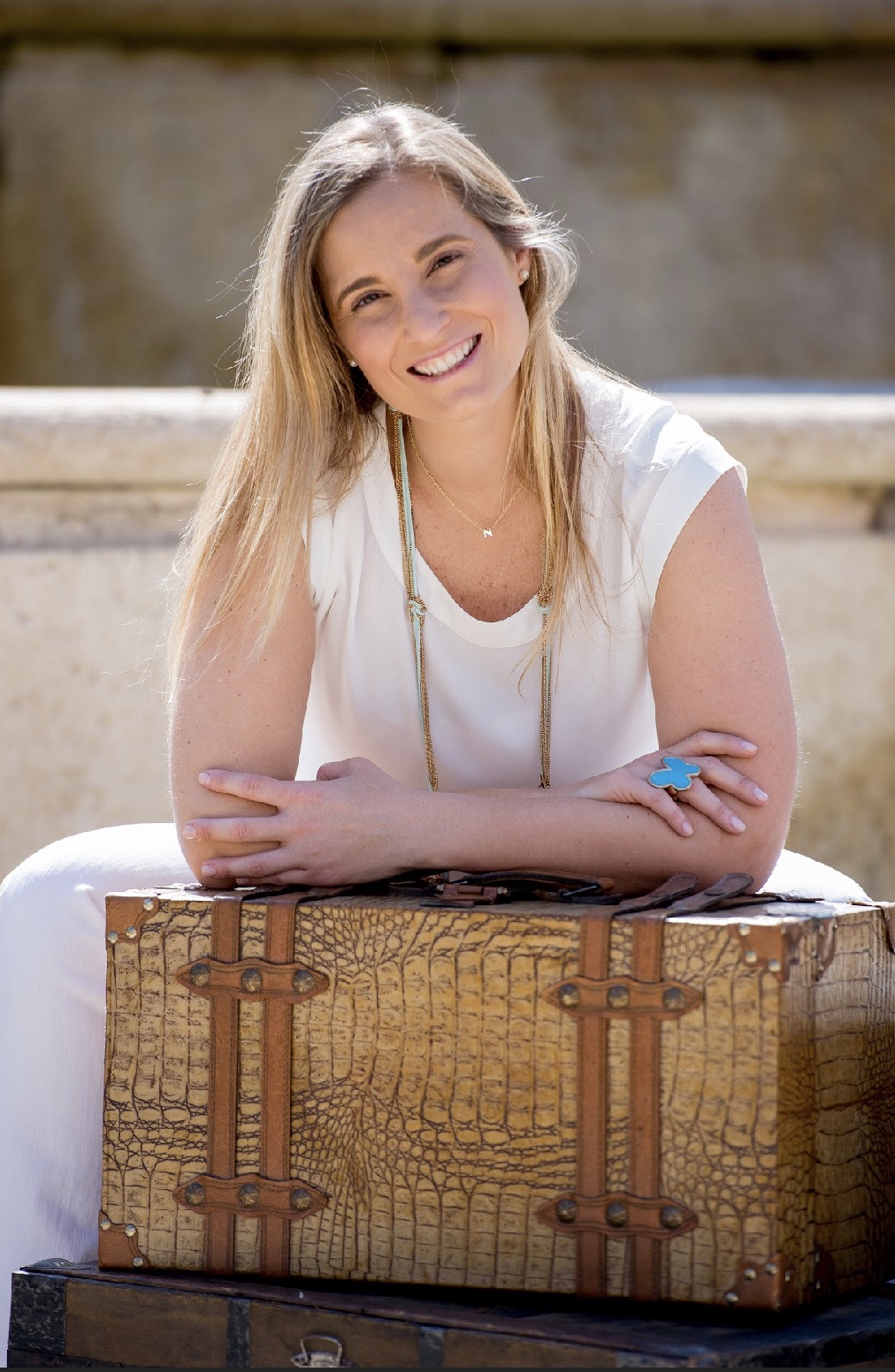 When navigating through social media, one gets to meet like-minded people, often times equally as passionate about a subject as one is. That is what happened when I found Noelle Brillembourg on Instagram. Or maybe she found me? It doesn't matter. We are both fierce advocates of bilingualism and believe in the benefits and advantages of a multiple language family. Thus, we became instant friends!
Born and raised in Caracas, Venezuela, Noelle came to the United States in 2000. She has a Bachelor's degree in Psychology and a Master's degree in International Business. She worked in private banking most of her career until 2015, when she decided to follow her heart and started blogging and taking pictures.
In her blog, #Bilingualandlovingit, Noelle writes about beauty and fashion, family activities, and culture. She also takes the time to make recommendations what to watch on TV, pop-up events, trendy drinks, and movies amongst other topics.
Noe has two bilingual and bicultural children and she volunteers at her kids' schools regularly. She enjoys reading, and spending time with her friends. Her main obsession, besides her children: digital media!
After months of being online friends, Noe and I met in person at #Hispz17! Here is my interview with this fun-loving and very smart Latina.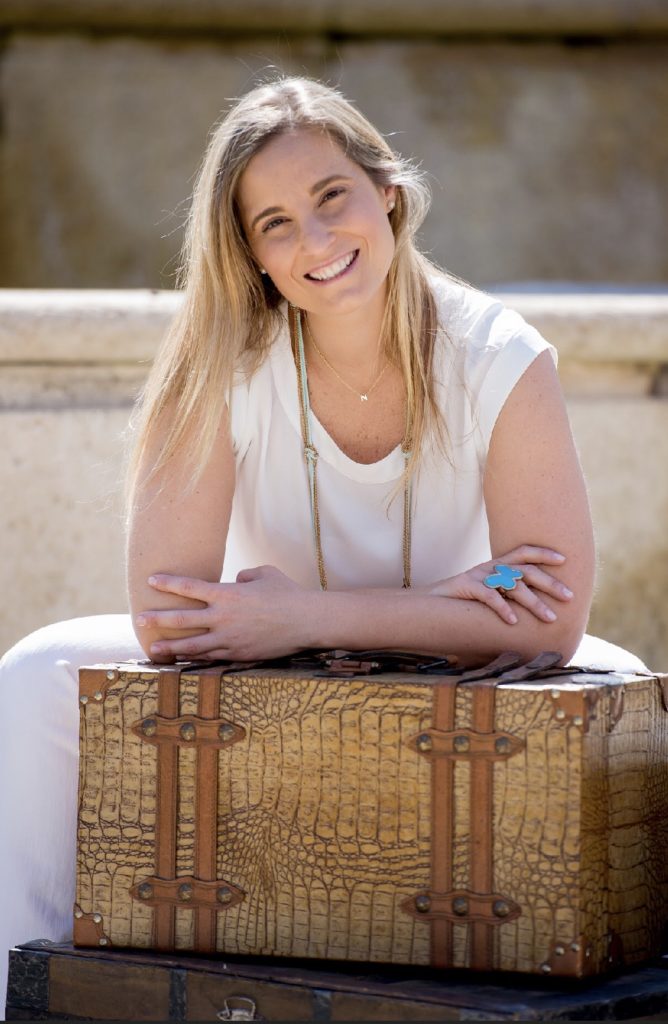 MB: When did you come to the U.S.?
NB: I moved to Florida in 2000 and settled with my family in the beautiful city of Boca Raton.
MB: Were you raised bilingual and bicultural? What about your children, are you raising them with two languages and two cultures?
NB: My dad is Venezuelan and my mother is Italian. However, my mom did not really speak that much Italian to us at home, since she was perfecting her Spanish as well.
Schools in Venezuela (at least when I was growing up) had English as a second language, but it was not that great. So, my parents made a huge effort to sign us up for extracurricular English classes, and sent us to camps and to travel to the US as much as they could afford.
My kids are first generation Americans, so it is my priority as a mother that they are raised bilingual. We speak Spanish or at least Spanglish in my house as much as possible. I feel I would be doing them a disservice if I did not teach them the language that is my first language, and it's so much part of their culture as it is mine.
MB: How did you decide to start your website, BilingualandLovingIt? What is your goal?
NB: I started blogging when I decided to quit my desk job. I had too much time on my hands, too little money, and too many Latinas coming to live into my little town (the same one that I had lived and adored for so long) complaining about the American way and how hard it is to live in the United States. I decided to combine all those factors and #BilingualandLovingIt was born.
My goal is to let the immigrant Latinas/os know that there is a positive way of living and adapting to the United States, while still maintaining your roots and transmitting cultural pride to younger generations.
MB: In your website the main focus is beauty and fashion with a cultural twist. How do you find inspiration?
NB: I find inspiration from everyday situations with my family. Things that happened in my life, or that I remember. And of course all the events that I attend are a source of content as well.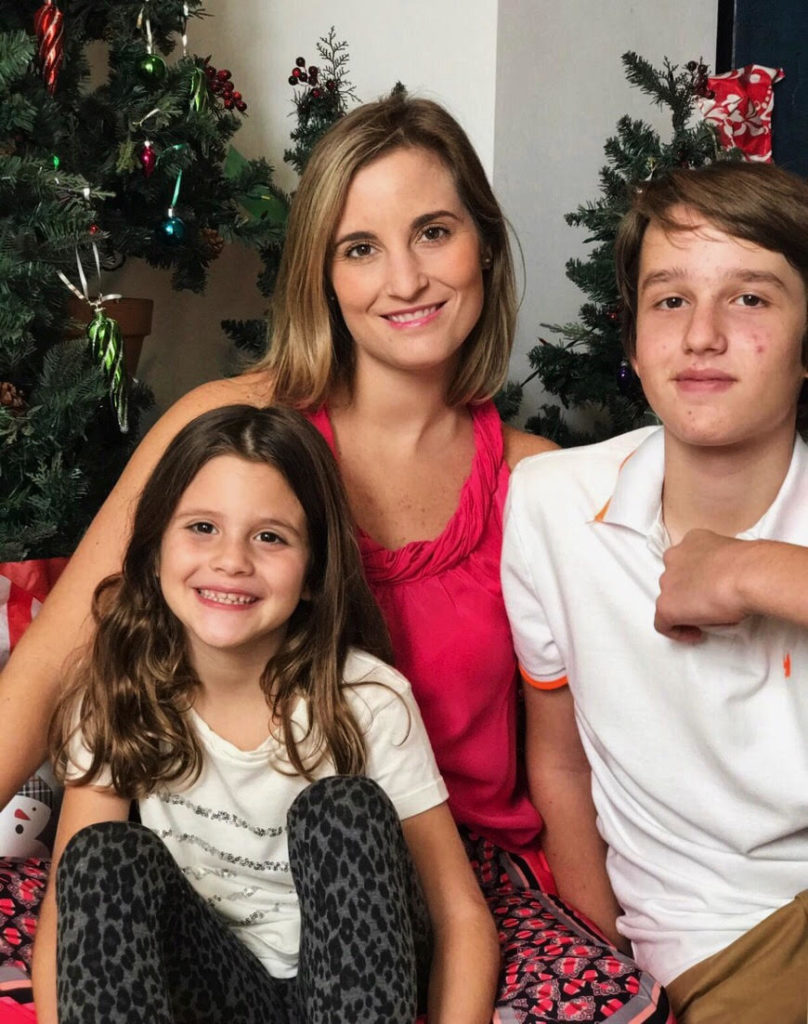 MB: Do you blog every day or is it more about your pictures in IG? What is your daily or weekly message?
MB: I try to blog at least twice a week, I do it from my computer and edit it as much as possible because nowadays, image is everything and the competition is fierce.
What I do every day, as my main source of contact with my readers, is my IG and instastories.I love IG, and talking behind cameras… I feel it's kind of my secret identity.
MB: One of the sections in your website is Humor. Tell us about that!
NB: Well, once you get to know me better you will figure out quickly that I have a very sarcastic and spicy sense of humor. So, when I tell my stories you inevitably get that side of me as well.
MB: What is your favorite bilingual activity you do with your children?
NB: Reading; they try so hard and still comes out so funny, it always makes my day and puts a smile on my face.
MB: Favorite bicultural activity?
NB: No doubt Halloween. Since the kids were little, I always loved getting them dressed up and looking for candy all over the neighborhood, I felt it was so American that I wanted my kids to be part of that.
Nowadays, I have a pretty big group of Latina moms in my town so we organize a huge Halloween party, we all get dressed-up in costumes, and we celebrate a bicultural Halloween by eating tequenos and suspiros but also do trick or treating in style.
MB: How do you find a balance between work and home?
NB: I don't think that there is a balance right now. I take it day by day with a lot of help from my family. My days consist of taking kids to school and their after-school's activities and basically divide my time between my two jobs, the one that supports me economically, and the blog, which supports me emotionally.
I try to be very organized, even methodical. I need to have an organized chaos to thrive and conquer.
MB: What are you reading these days?
NB: The truth is, I am an avid reader but my Kindle broke about a month ago and moved on to Netflix instead, I have watched all the series they have.
Just finished watching: 13 Reasons Why.
MB: What is your message for parents raising children in today's world? Especially to parents raising children with two or more cultures?
NB: Hang in there. I'm sure all the sacrifices and hard work we are making to maintain our culture and to balance two or more cultures and languages will pay off tomorrow. Let's continue to do what we are doing; our kids don't need perfect parents they just need us. Imperfect, but very loving.
I say Noelle is one Latina mom to follow! https://bilingualandlovingit.com/
Bai, Bai,
Maritere