Flor Garcia and I met on Instagram over a year ago and since then, we support each other's multicultural adventures. She is a Venezuelan-American educator teaching Spanish and English around the world, raising three global children, and encouraging other immigrant families to develop a multicultural mindset in order for them to better adjust to their new community while living abroad. Flor moved to Germany with her husband and children in 2014, and since then she's been committed to finding a balance between her heritage and language with the new cultures that Europe has to offer.  As a successful Latina abroad, she guides other women and their families to prepare themselves for the challenges of globalization. She created Little Nómadas as a tool to reach people around the world and to keep in touch with multicultural families.
Flor has a Juris Doctor, a Masters Degree in Linguistics and Teaching Spanish as a Foreign Language, and she is TESOL Certified to teach English to non-native speakers abroad. She combines her job as a teacher with her online expat coaching for Latino families and writing for websites such as Multicultural Kids Blog and A Tu Salud En Línea (Venezuela).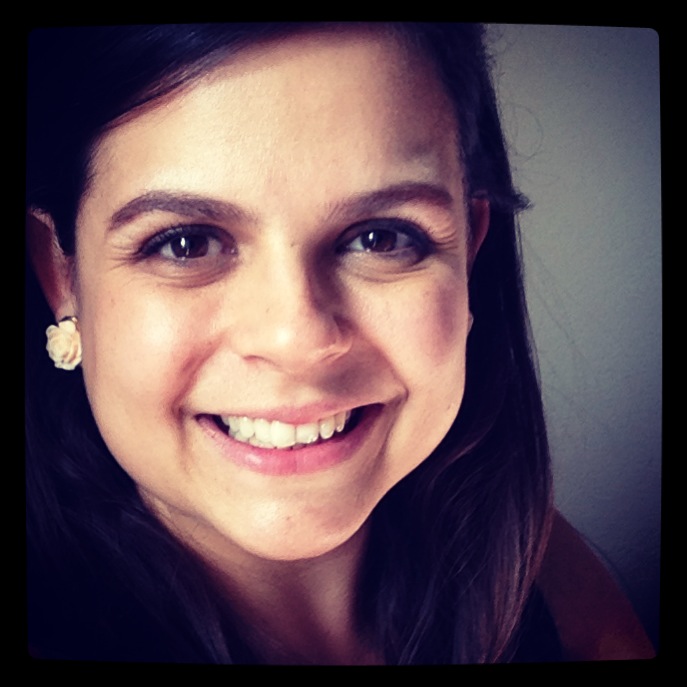 MB: You emigrated to the United States in your early 20's, were you bilingual at the time? If so, were you exposed to a bicultural life in your native country?
FG: I left Venezuela when I was 22  with very little knowledge of the English language. My parents did not raise me to leave the country, so being bilingual wasn't a priority for them. Therefore I only spoke Spanish at that time. My only exposure to English was through music, movies, the occasional summer trips to Miami, Florida, and a couple of classes that I took when I was 9 years old and that I helped pay with my allowance.
MB: When you left Venezuela, where did you go first, and why did you choose it.
FG: Well, my story is like a fairytale! I moved to the United States because I fell in love. I met my husband, who was already living in the States, in Venezuela while he was visiting his family for Christmas. It was love at first sight. At that time, my husband was working and studying in Fort Worth, Texas and after nine months dating, we decided to get married and I moved to the Lone Star State with a suitcase full of summer clothes and a bunch of expectations.
MB: You are a lawyer. Did you get your degree in Venezuela?
FG: Yes, I got my degree in Barquisimeto, Venezuela. I was 22 years old and I was working as a paralegal for a local law firm at that time.
MB: To read about you, is to read about a citizen of the world. Nevertheless the common element is your passion for teaching preschoolers, but not your everyday preschooler, but the bilingual, multicultural, global citizens. Give us the 1, 2, 3 on that.
FG: I started teaching preschoolers at the beginning of my career as bilingual educator. It has been rewarding experience to see them learning a new language and sharing the joys of my culture with their families. To teach younger children you need to be willing to be a) patient and kind, b) creative and persistent, c) tender and disciplined. In my case, I combine vocation, knowledge and experience with a deep love for cultural awareness… the result? Global minded children ready to learn about different countries and traditions even though they haven't traveled abroad yet.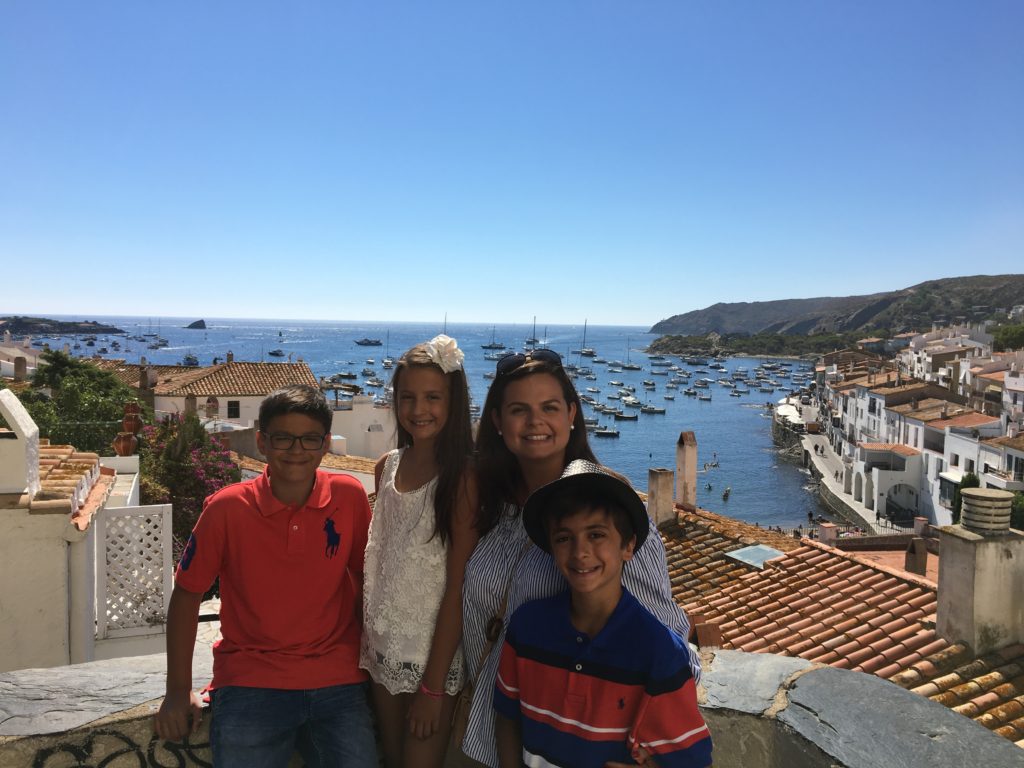 MB: Little Nómadas is your Instagram name. In Spanish a nómada is a person that goes from one place to another. Browsing through it, you could be described as one. Are you?
FG: Yes, definitely. Ever since leaving my home country, traveling has become my passion, a way to connect with other people and learn about diversity and tolerance. I think that when I left Venezuela, my way of defining "home" changed. For me, "home" is where my husband and children are, where my heart is content. So I have used this to my advantage and now I am always looking for opportunities to travel abroad… And I bring my "home" with me wherever I go, of course. My husband always jokes every time he sees me in front of my laptop or iPad and says "Oh boy! Where are we going next and when??" I am grateful that we all share this love for being on the move… it is part of who we are now.
MB: Tell me about your family. I know you have three kids. Is your husband hispanic? If he is not, what languages do you speak at home? 
FG: My husband was born in Sacramento, California while his parents were studying at UC Davis, lived in Venezuela until he was 18 years old and then moved back to the States. His family is Venezuelan but they live all around the world. Back in Texas, we spoke Spanish at home and English at school, work, sports, and with friends. Now that we live in Germany and English is not the dominant language, we changed the dynamics a little bit. I speak just Spanish with our kids and my husband talks to them in English. Their German skills were developed at school, private lessons and many extra-curricular activities. I must confess that the kids speak English with each other; it is without a doubt their favorite language.
MB: How old are your kids now.  How hard is it to keep the native language? What do you do to stay consistent?
FG: My children are very close in age. Eddie is 13, Miguel is 12 and Verónica is 10. Ever since they were born I have spoken to them in Spanish, however, it hasn't been easy at all to get them motivated to speak and love it as much as I would like to. Sometimes they talk back to me in English, some other times they use Spanish… it depends a lot on their mood and topic of the moment. There are certain things that we just talk about in Spanish. Also, there are people whom they just speak Spanish with. They speak English with daddy and friends from the United States. It is a great mix! Definitely a real "arroz con pollo"!!  To keep the native language at home, we follow the OPOL (one parent one language) approach, being me the one who speaks Spanish to them. We make sure we read a short story in Spanish per week (I taught them to read in Spanish when they were little), talk to grandparents on Skype and FaceTime every Sunday, and listen to Latin music every day. In addition to these measures at home, the three of them take Spanish at school, since the German school system requires students to learn two foreign languages from a young age; English is mandatory, but they had the option to choose between Spanish, French, and Latin, and my kids chose Spanish (I jumped with joy).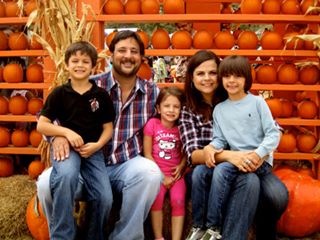 MB: Do you homeschool your kids? What are three things you do at home to instill cultural pride?
FG: No, I do not homeschool my kids, but I do enough to say that I have an important input on their  education. I taught them to read in Spanish, we study geography and social studies at home as a complement to what they learn at school. We also world school our children by learning hands-on while traveling. Inculcating cultural pride to our kids comes naturally to us. We are raising them with a blend of Venezuelan and American traditions. Now we are adding German practices and we are curious to see the final result… I always wonder how they would be as adults. I think they are an interesting mix. Specifically, we instill cultural pride by reading Venezuelan literature, cooking and eating traditional American meals (specially Southern dishes), and by celebrating important holidays both from Venezuela and the United States. We are also working on "falling in love" with Germany (not a difficult task at all) by learning as much as we can about its history, visiting different towns and adopting certain festivities as ours. This is an interesting adventure that we enjoy together.
Flor Garcia, a multicultural world traveler mom!  I can wait to see where she takes her family next!
Bai, bai for now,
Maritere