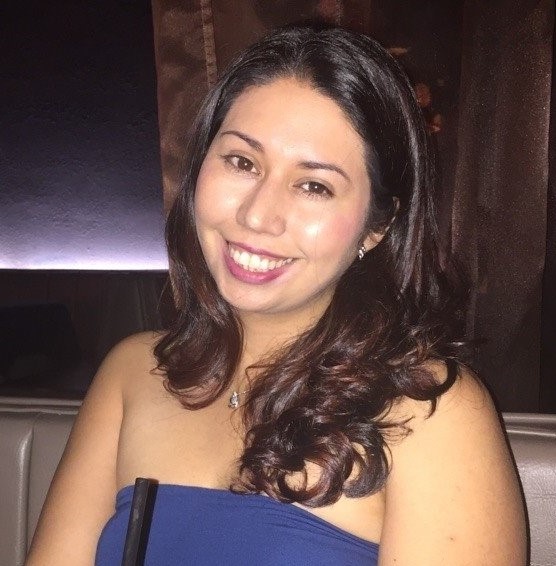 Cindy Tovar is the founder of Hispanecdotes Online Magazine, a platform for Latino writers to share their short stories, poems, and personal essays. It is a safe space for lovers of Latino culture and everything related to the written word. Professionally, Cindy is an Early Childhood Special Education teacher. In addition to writing, Cindy loves nature and she and her husband love to go hiking with their dog, Shakes.
MB: Where were you born and raised?
CT: I was born in Flushing, NY. We lived there until I was about 4 years old, and then we moved to Manhattan when my dad became superintendent of a building in the Murray Hill neighborhood. Then at 14, we moved to New Jersey, where I attended high school and college. So I was actually raised in both NY and NJ.
MB: Are you fluent in both English and Spanish?
CT: Although Spanish was my first language, I am most comfortable speaking in English. I can communicate in Spanish, and I use it at work and to have conversations with my family members, but inevitably there are always moments when I forget a word and want to replace it with an English word!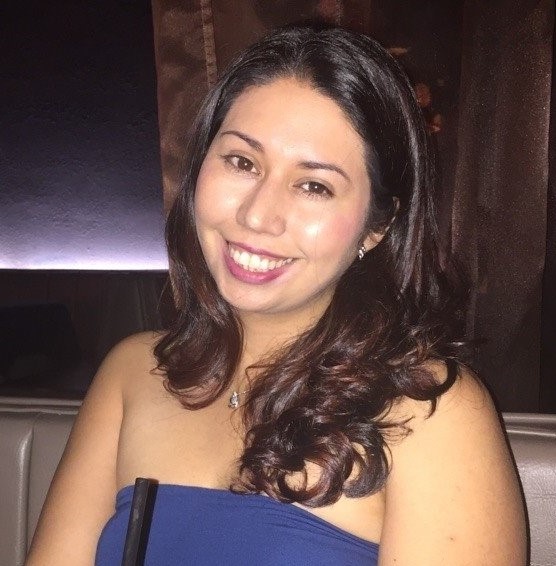 MB: As an Early Childhood Special Education teacher, where do you teach? How old are your students?
CT: I teach at Children's Therapy Center in Kent, Washington. I work in the field of Early Intervention, so my students are typically 2 years old, but they can range anywhere between a few weeks to 3 years old. My time is split between going to children's homes to work with them and their parents individually, and leading playgroups at the center.
MB: Are your students bilingual or monolingual?
CT: It varies. The families we serve in Kent are very diverse, so I do sometimes need an interpreter to communicate with parents and kids that don't speak English or Spanish. However, one of my playgroups is specifically for families who only speak Spanish. It's interesting to teach kids from Spanish-speaking families because although we all speak Spanish, different countries use different words. I always have to ask parents what specific words they use in their home. "Sheep" is one of those words, because it is either "oveja" or "borrego," and I want to teach their child the word that they will hear most often. It can be difficult to keep track of this!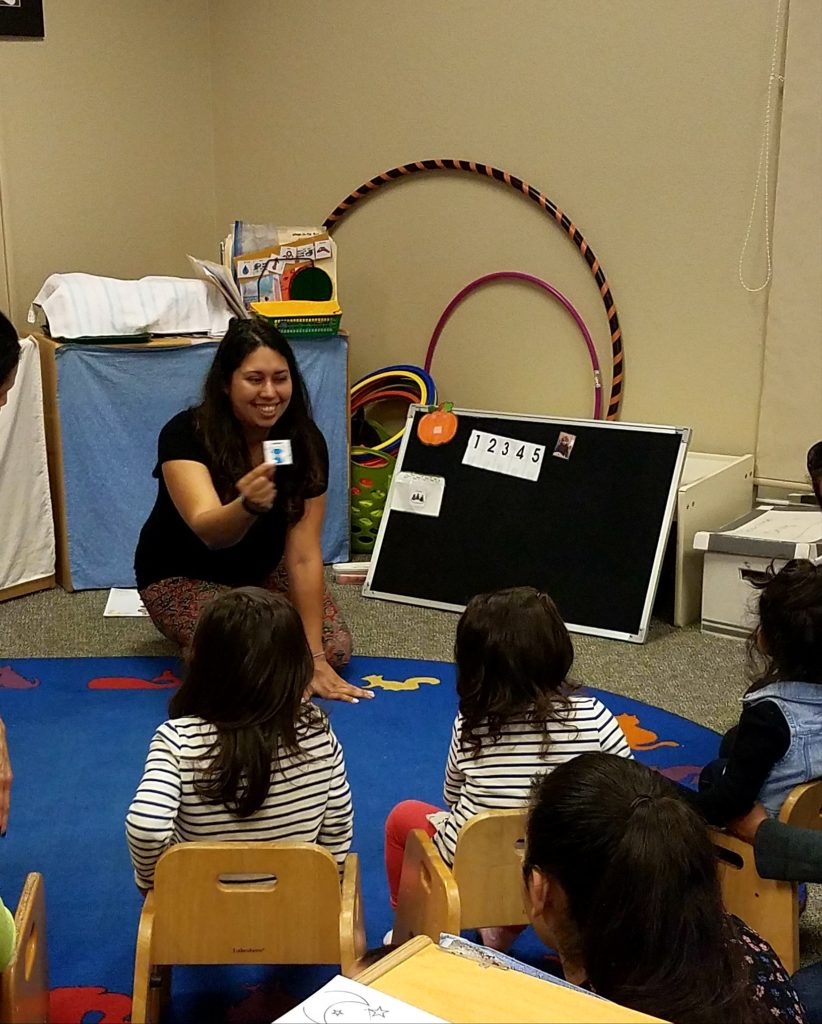 MB: You are also a journalist and worked at Being Latino online magazine as a staff writer and cultural editor. What was a favorite story you covered while at the magazine?
CT: My favorite article for the magazine was when I had the opportunity to interview the author Sandra Guzman, who wrote "The New Latina's Bible: The Modern Day Latina's Guide to Love, Spirituality, Family, and La Vida." That was very exciting for me. It was the first time I had ever interviewed someone, and I was nervous, but she was kind and easy to talk to. As the conversation progressed, the butterflies in my stomach quickly went away. I loved her message, which was about taking pride in your heritage, and learning to be comfortable with yourself.
MB: When did you decide to start Hispanecdotes? What is your mission?
CT: Hispanecdotes originally began as a personal blog. At the beginning of 2017, in the hopes of getting back into writing, I joined Vanessa Martir's #52essays2017 challenge, and that is where the inspiration for Hispanecdotes Online Magazine came from. The essays that writers posted every week were amazing, and I felt that they needed a bigger audience. There needed to be a place for Latino writers to share their stories publicly online, somewhere other than their personal blogs, and that became the primary mission of the magazine. As the magazine continues to evolve, our mission has begun to include writing not only for the sake of writing, but also with purpose. Through our essays, poems, and stories we'd like to promote the idea that Latinos are so much more than the stereotypes people are used to seeing in the media. Our hope is that our experiences can bring us together by revealing our humanity, which is something we can all relate to.
MB: Do you accept guest writers? What are the guidelines for submissions?
CT: We have a team of wonderful Staff Writers who commit to writing a piece every month, but we are always in need of contributors to the magazine. We want to hear from everyone who has something to say! Guidelines for submissions can be found under the Submissions tab of our webpage, but in general we request pieces to be no longer than 600 words, submitted in a Word document, and sent to hispanecdotes@gmail.com by the 15th of every month.
MB: How often do you post new material?
CT: We post a new issue at the beginning of every month. We recently added a Timely Pieces section for writers to submit pieces based on current events, and we had a few interviews during Hispanic Heritage Month that we added throughout September and October. We would like to add new material throughout the month by partnering with other blogs/organizations, based on our monthly themes, but this is a work-in-progress.
MB: I noticed you have theme issues. How do you come up with the themes?
CT: This first year was simple in terms of coming up with themes. We tried to relate the themes around what was happening throughout the year, such as holidays, the change of seasons, etc. We are currently in the process of coming up with the themes for next year. This process involves getting feedback from our team of Staff Writers, and we will also be asking for suggestions from our readers through our FB page.
MB: Do you accept stories in Spanish or mostly in English?
CT: We are currently accepting stories mostly in English. These pieces can have words or sentences of Spanish throughout, but stories solely in Spanish are not accepted at this time. The reason for this is that we would like non-Spanish-speaking readers to be able to enjoy our magazine as well. However, if we get enough requests for Spanish-only essays, we can always reconsider adding them into the mix.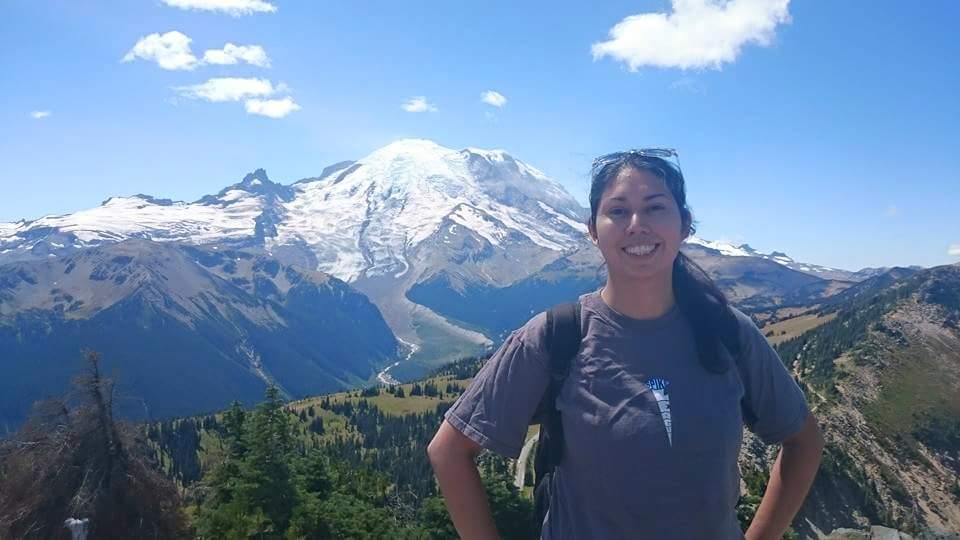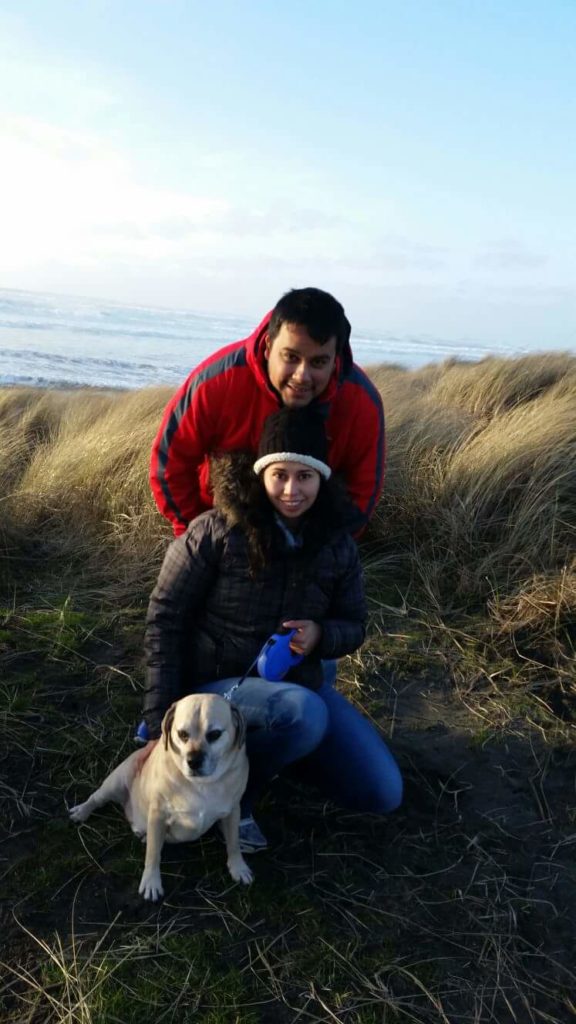 MB: Favorite Latina author?
CT: There are so many! But I really enjoy reading Laura Esquivel.
MB: Favorite bilingual activity?
CT: I have to say that reading literature that's written in both languages is my favorite bilingual activity. I get a warm fuzzy feeling when I'm reading something in English and there are Spanish words mixed in. I love to read about experiences that I can relate to in my own life, especially childhood experiences, and having grown up Latina, those experiences are peppered with Spanish. It's nice to read it and be able to understand exactly what the author means, and even the tone of the author's voice. It feels like an old friend speaking to me.
MB: What are you writing about now?
CT: Although I am no longer keeping up with the 52 essays challenge, I am keeping up with writing an essay once a month at Hispanecdotes, and next month's theme is Food. What's great about our themes is that they are broad and we encourage writers to get creative around the themes. So it doesn't have to be just about food, but food can be a jumping off point for a great essay. I'm still working on my essay, so you'll have to check out November's issue to find out!
MB: What is your message for aspiring Latino writers?
CT: Don't be afraid to put your work out there! It can be scary at first, because writing is so personal, but just do it! We all have a story to tell, and whether it's a poem with a profound message or an essay about going to the store, they are both important in their own way.
Cindy Tovar, a Latina that makes a difference in the lives of special needs children and encourages Latino writers to share their stories. I say she makes us proud of our bicultural life.
Bai Bai for Now,
Maritere
Instagram: latinaboomermom
Something is wrong.

Instagram token error.
Like Us On Facebook