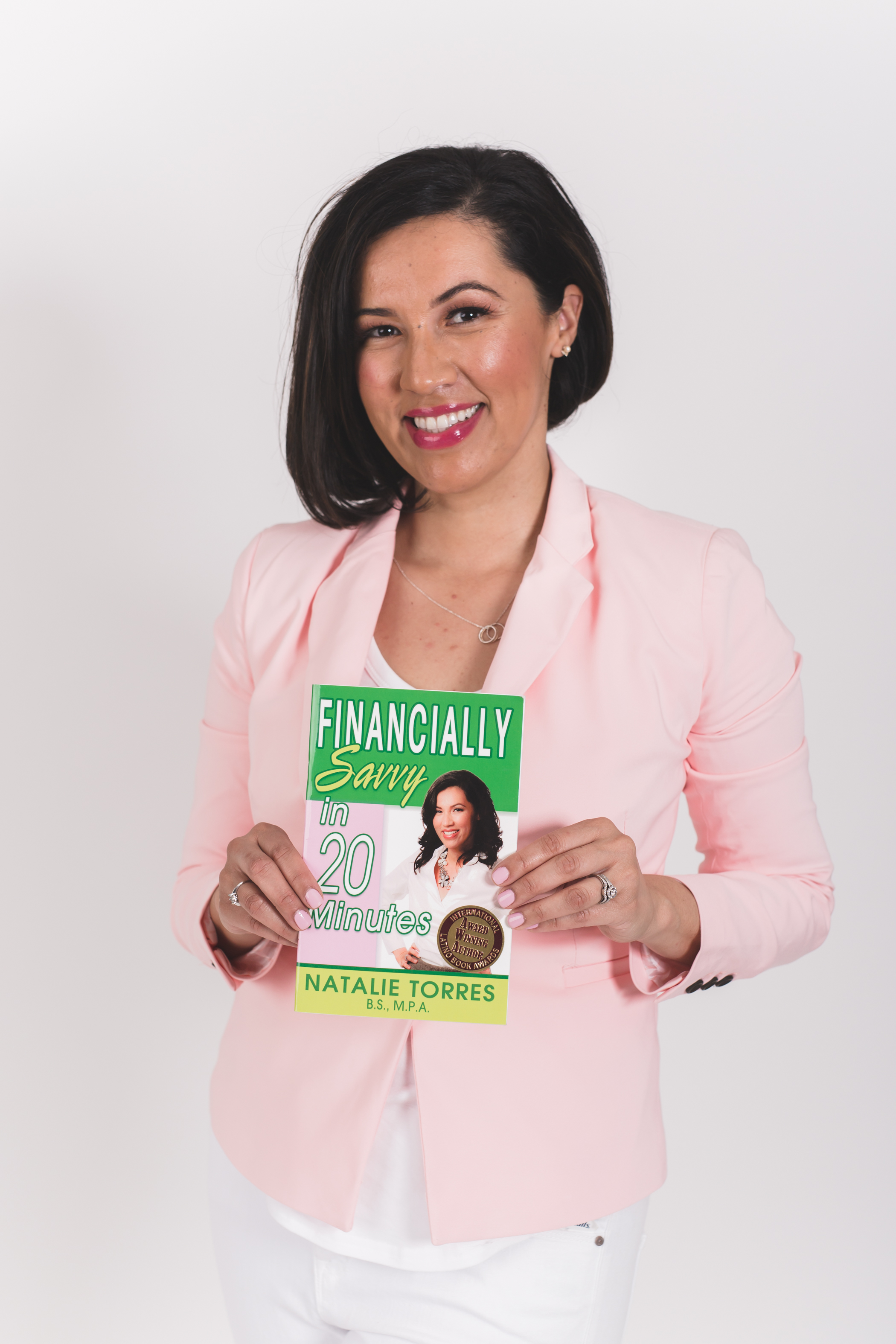 Have you ever meet someone and right away you know that your paths were meant to cross? That was the case for Natalie and me. From the moment we were introduced, at #WeAllGrow Summit two years ago, we immediately connected and became instant friends, supportive of each other and collaborating in many projects. From our #WeAreLatinaAuthors book tour that took us all the way to San Diego and many local libraries in the LA area, to our speaking engagements at CABE (California Association for Bilingual Education) and at La Cosecha Dual Language Conference, our journey has been filled with many memorable moments.
An award winning book author and sought out speaker, in her daily life, Natalie is a real estate investor, brand collaborator and workshop facilitator. She is a first generation college graduate and is proud to be among the 4% of Latinos in the US that hold a master degree.
On acquiring financial independence
The first Salvadorian- American woman to publish a book dealing with student debt for millennials, Natalie shares her expertise through her award winning book "Financially Savvy in 20 minutes." At an age where most young women were dreaming about an all-white wedding, Natalie bought her first rental property. I asked her, "why does a young woman at 24 'thinking business?'" She smiled and answered, "I was taught very early on as a child to have big dreams and accomplish them before settling down. My dad treated me like a son which I loved because he taught me I could do and be anything I wanted to." Natalie comes from a family of entrepreneurs so she knew that to build financial freedom she had to start investing in real estate at a young age. She majored in finance with an emphasis in real estate and double majored in international business. "My dad kept telling me not to get married until after 30 because by then I would know myself better. It was excellent advice, I was 31 when I got married."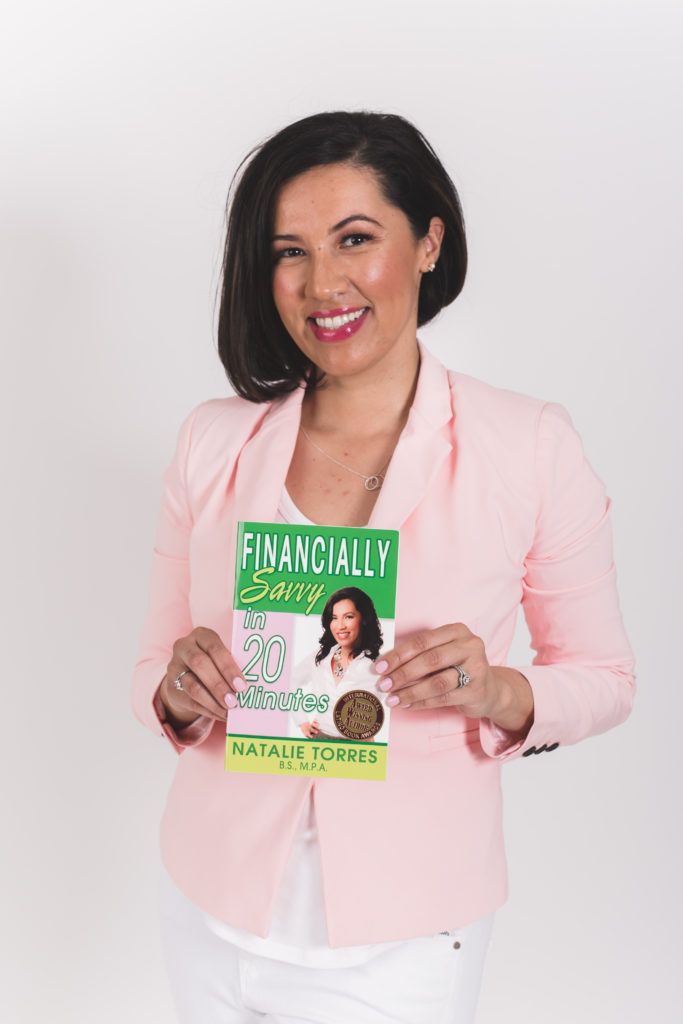 On the real estate world
Natalie shared that it has been hard to venture in the real state 'world." She was often question if she had a husband to cosign on her properties or if her parents were cosigning for her. "Even-though they knew the numbers in my bank account and my credit score, most people were nervous for me or couldn't believe I was buying a property." She also remembers trying to sign a deal with a group of Asian investors that wouldn't speak directly to her when negotiation a deal because she was a woman. "My first dream job was working for a real estate development firm, every time I was sent to a meeting to speak on behalf of the company, people would mistake me as the secretary. Not much has changed in the last twenty years, but there is progress and many more women in real estate, which is great!" 
On being an advocate of financial literacy
Natalie's parents instilled the value of hard work, even harder work as to be seen as an equal in the US she would have to work harder being a person of color, an immigrant and a woman. "Culture and our society make it seem like a taboo to talk about money," she said. "This needs to change because we are robbing our children's and the next generations, of the real meaning of financial literacy. The more we continue to learn the language of finances which is always evolving, the more we can empower our community."
On financial advice to Latinas in general
In Natalie's opinion, young and older Latinas need to take responsibilities of their own finances, make wise purchases early on. Choose to save for their first rental property instead of the latest style in fashion or the thinking that a partner needs to take care of her. "As I get older I meet more women who have been left in financial mess, by their divorces, their family illnesses or poor financial planning. It breaks my heart to see so many single moms having to restart their lives in the worst conditions. It's hard enough to raise children alone but to have no financial options makes it worst. We should all be prepared for plan B in case plan A didn't work out. Education is key."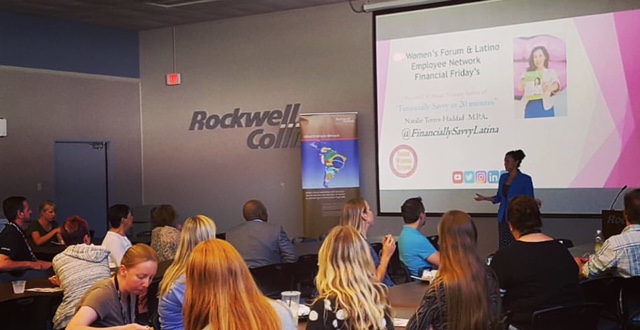 On paying it forward
Out of one of Natalie's darkest moments, Natalie founded the organization LA Prom's Closet. She was twenty-six, had attended four funerals in less than two months and was lonely, frustrated and sad. She looked up at her messy closet and decided to clean it out. And clean she did! Out came bridesmaids dresses, formal gowns, her prom dress. "I had this idea that if I had old gowns my friends had them too so I asked. My goal was to help five girls go to prom for free and provide free empowerment workshops such as makeup, etiquette, dream building and of course financial literacy. We help forty-five girls the first year and continued for several years helping over 1,000 young women and helping five other organizations start their own nonprofits too." It was a humbling experience and she has never stopped volunteering. "Making my community better, that is ingrained in me forever!"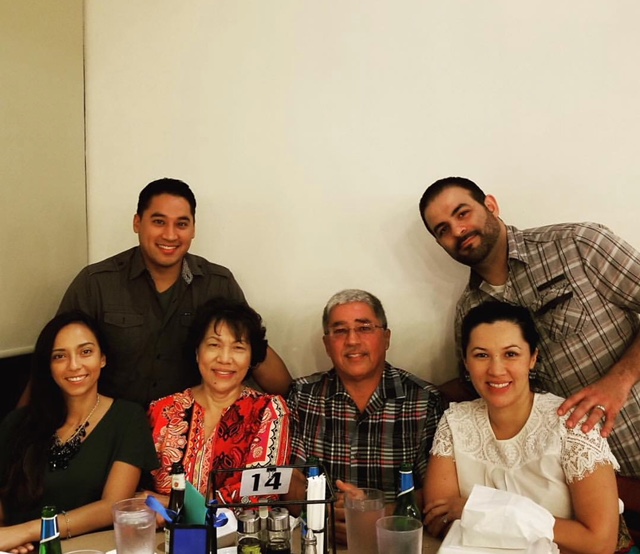 On culture and languages
Natalie was born in El Salvador but grew up in Inglewood, CA. Her husband is Arabic. When I asked her if she will be raising her children trilingual she said, "Both my husband and I are fluent bilingual and we are constantly learning each other's languages. Our parents made it a priority in the home to speak our native language and outside of the home we spoke English. His nieces and nephews who are Arabic and Chinese, speak at least three languages and one niece speaks four languages because she practices Spanish in school and with me. A lot of Arabic words have the same roots in Spanish so it's not so difficult.  When I lived in Spain and France most people there spoke least five languages. Plus, my husband is a Professor of communication so other languages in the home is a given"
Next for Natalie is a bilingual children's book, "Yes you can without a Superman," a story about how girls can do anything they want, no boy required. And a dream come true TED talk early March as a speaker at TEDxDavenport in Iowa.
A trilingual financially savvy Latina? I think Natalie Torres is one to follow!
Bai, Bai for now,
Maritere
Instagram: latinaboomermom
Something is wrong.

Instagram token error.
Like Us On Facebook