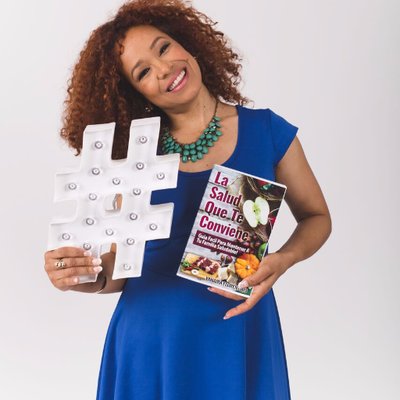 The first time I heard Yahaira Florentino talk about foods, I wanted to go to my pantry to clean it out and start over! I had no idea that even organic foods can have chemicals or other ingredients that might not be healthy for our bodies. She is passionate about the topic and over the last ten years has become an expert on the subject. Today, she holds certifications as molecular hydration specialist, holistic farmer, and is a holistic wellness coach and an entrepreneur. Yahaira is a #1 bestselling author on Amazon with her first book, La Salud Que Te Conviene: Guia Fácil para Mantener A Tu Familia Sana (Your Ideal Health: How to Raise a Healthy Family). She also founded the holistic brand: Qué te Conviene (What is Good for You) to empower moms to learn about nutrition. She also offers fertility coaching, mindful eating, traditional cooking classes and webinars, all in Spanish.
A performer by trade, Yahaira came to the U.S. to act and sing. When she was diagnosed with a thyroid disease, she was determined to find the cause. She started with foods and the rest is history. Yahaira is the mother of two young children, a son and a daughter and she is raising them without potato chips and coke, two loves she left behind…
MB: Did you grow up bilingual and bicultural?
YF: Yes, multicultural, actually. I was born in the Dominican Republic. My family is part Italian and Swiss plus we lived close to a Haitian batey, so I also learned to speak Haitian Creole. And, I'm so grateful for that.
MB: When did you emigrate to the U.S?
YF: I emigrated in 2002, had a degree in Scenic Arts and a minor in PR and was almost done with a degree in Modern Languages but I had the opportunity to come to perform in Las Vegas so I took it. I was 22 years old.
MB: What was your favorite show to do in Las Vegas?
YF: My favorite show was Bravo, the show that gave me my first visa to come work here from my country. It was a Latino show, about rumba Española and cabaret and a Latina was the star of it, Ms. Charo. I love her. I worked with other celebrities but Charo was the one that touched my life in the most fun and positive way.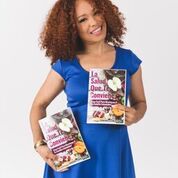 MB: How did you decide to write about health and staying healthy?
YF: Compassion and wanting to serve my people inspired me to spread the knowledge I have gathered for more than 10 years. I was battling health issues with my thyroid and bones and was trying natural and alternative medias. I kept educating myself on holistic medicine, getting several certifications in the area. I felt a deep desire to help my Latino community with my knew knowledge, especially after learning that Latinos are the one group who are the highest at risk of dying early due to life style habits. In every test, every study shows death because of accumulation of harmful toxins like MSG or high fructose corn syrup. These are very bad chemicals used as additives that cause inflammation, tumors and cancers. This information is not available in Spanish, so I wrote it in simple, layman's form for my Latina moms to understand so they would feel comfortable adapting life changing habits to better their lives and their family life.
MB: Your first book, La Salud que te Conviene (Your Ideal Healthy) is a guide to help families stay healthy. What is the #1 thing that needs to be taken off our daily diet?
YF: Refined oils and foods such as refined sugar, bread, rice etc. and MSG (monosodium glutamate), which is a brain excitative that over stimulates the nervous system resulting in inflammation. I tell people just cook from scratch and keep your food locally grown and seasonal. That simple! And your health will improve fast.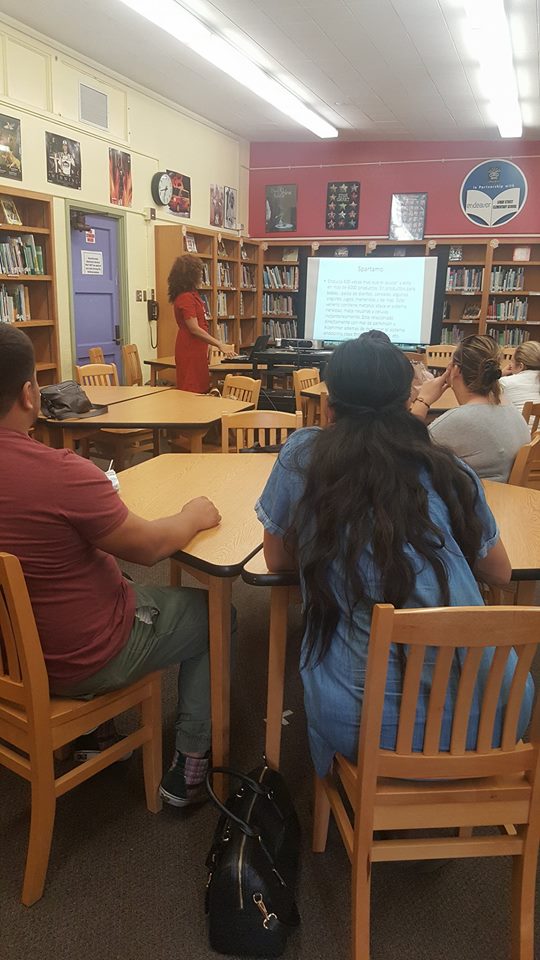 MB: In your second book, El Alimento Nocturno, (Evening Snacking), what is your message?
YF: Some people love eating at night, but they feel guilty the next day. There is a way around it and I explain which foods are best to not feel tired next day plus they are some food combinations that eaten at night will even help you to lose weight. I also share some tricks to stop those cravings. But yes, eating a snack at night is possible and can be healthy.
MB: The books are in Spanish. Will we see the English version soon?
YF: Yes, I`m working on launching the English version of La Salud Que Te Conviene (Your Ideal Health) very soon.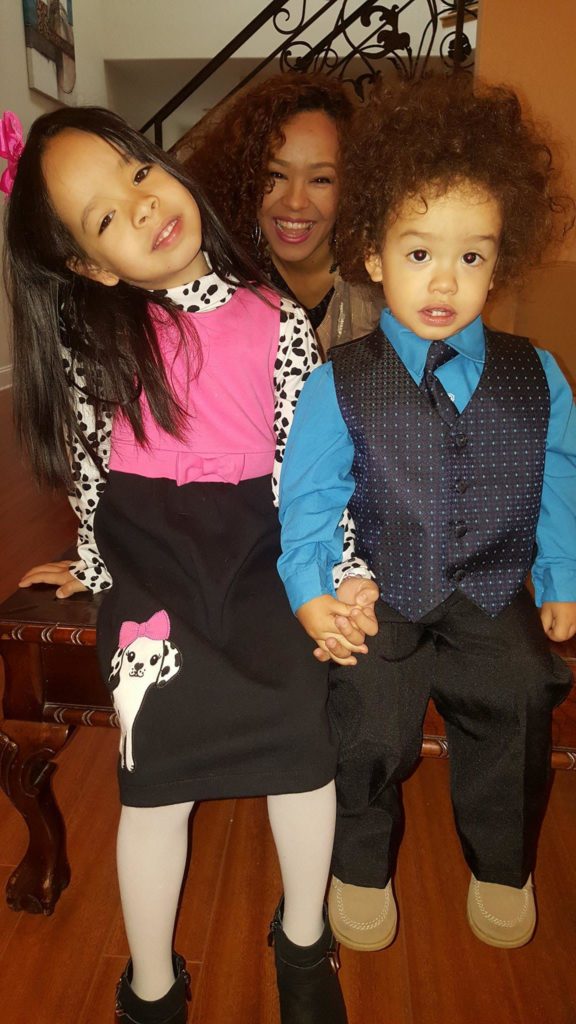 MB: Favorite #cultural activity to do with your kids?
YF: The arts! I try to incorporate art into our daily lives. We dance foreign music two times a week. Sometimes we dress up as Spaniards, African, Argentinians or Mexicans. Painting is a big one at home, we do other countries cultural symbols or landscape every time we can. Cooking is fun; we cook different dishes from around the world.
MB: Favorite #bilingual activity to do with your kids?
YF: I have to say is reading in both languages each day. My daughter reads three books in English and two in Spanish each day including the bible.
MB: What is your health message for Latina moms raising a family?
YF: That your family's health doesn't depend on doctors and prescriptions, your health and your family's health can be balanced just with eating healthy. Literally, we are what we eat. Education plays a big role. Don't just believe what you see on TV. Do your own research, go that "extra mile" for yourself and your family. It's really worth it.
Managing stress is important; self-love, and good nutrition are keys to a healthy life.
Time to go check your pantry!
Bai, Bai for now,
Maritere
https://www.facebook.com/queteconviene/?pnref=lhc
Instagram: latinaboomermom
Something is wrong.

Instagram token error.
Like Us On Facebook