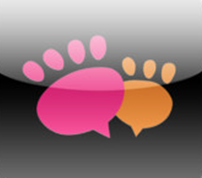 Some studies show that online stars, which are stars that get their start from social media platforms, like YouTube and Vine are becoming more popular than mainstream celebrities among teens and tweens. Today's social media world is massive and platforms like YouTube can be seen as a wonderful resource for today's youth.  Kids and adults for that matter can look up tutorials in every type of category from cooking to make-up and computer instructions and even inspirational stories of others going through a similar difficult time.
This new way of learning and the availability of new resources is just one way in which social media is bringing new experiences to our world and developing our social culture.  ¿Te imaginas?
But, it is worth mentioning that, when not utilized properly, social media can also bring about harmful situations for our tweens and teens and parents should recognize and address them. Teaching social safety is becoming a must in our society.  If anyone knows how overwhelming the digital world can be it's me. Remember, baby boomer generation here… ha! And though at the time my kids were tweens and teens resources were not yet the app kind, today, there's an app for that! Literally.
I have done some research and found one simple way to monitor your teen's social media activity so mom or dad can step in when there is any sign of bullying or inappropriate behavior before it gets out of hand.  It's called The MamaBear App. I promise it's extremely easy to operate.  (Take it from this seasoned mom…) This app is an app that is both on your and your child's phone.  From the start there is a mutual understanding between child and parent that if something fishy comes up, mom or dad is going to know about it so you kids better be warned! The app comes complete with social media monitoring and family mapping, so you know where your kids are at all times and it also gives you cyber threat alerts towards your kids.  It is peace of mind social media parenting all in one place. ¡Qué bueno!
If you haven't checked it out yet, please do! Here is their website. mamabearapp.com
There are many social media management safety tips available to parents but here are five specifics to get you started… They are designed to help parents navigate their child's digital world:
1.     Get Involved in Their World. ¡Participa! Asking questions and learning how different social media platforms help you to familiarize and immerse yourself with the 'digital native' world, allowing you to better understand who your kids are following online and how they interact and engage.
2.     New Laws Put Parents on the Line.  ¡Infórmate! States are passing laws that make parents accountable for their child's social media activity.  It's important that you are aware of your state laws and that the tough conversations between teens and parents are held.  The 'I had no idea' response will not fly and could land hefty fines and even jail time in some states.
3.     Privacy Protects Everyone.  ¡Proteja su privacidad! Keep your personal information hidden.  Parents should sit down with their kids and review what should be seen and by whom. Ensure your teen is clear that under no circumstance should they provide their passwords to any friend.
4.     Sharing Is Not Always Caring.  ¡Ojo con lo que compartes! When it comes to social media, less can be more.  Teach your teen that if someone is asking for your information repeatedly, it should be a warning sign.  Also, when sharing information or photos, encourage your teen to pause and ask – would you be OK with your grandparent seeing this photo or post?  If not, then chances are they should refrain from posting.
5.     There's an App for That.  ¡Para casi todo, hay un App! Parenting is hard enough and with the variety of platforms that have emerged, monitoring the variety of teen's social media profiles is a job in itself. Consider social monitoring applications, which can offer parents peace of mind when it comes to their kids' social media.
Bai-Bai,
Maritere