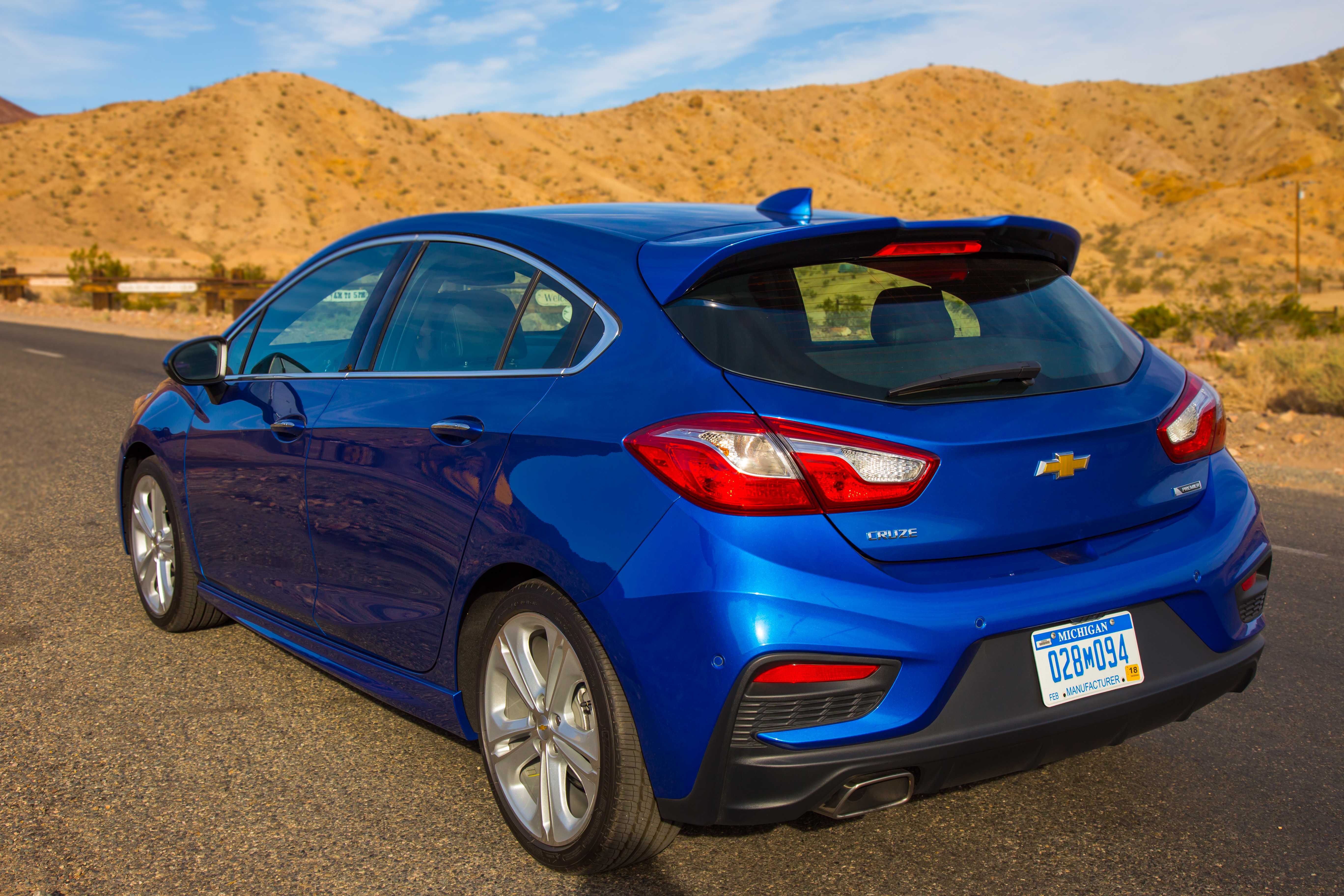 When my daughter finished college last summer, she was very lucky she got her first full-time job right away. And though she was going to live at home for awhile, she needed a car. Like most kids in her generation, she started doing her research and went back and forth between a few car options.  She even got her dad to take her to new and used car lots, and test-drove a few of the cars before making a final decision. To our delight, she picked an American-made car and was pretty confident in her choice. She chose a Chevy Cruze by General Motors.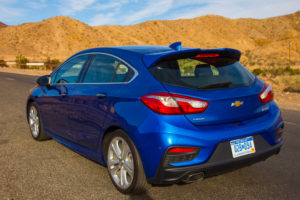 When asked her about her choice she said, "My research showed that the Cruze was at the right price range, and overall, the best car. All the reviews I read mentioned its safety, reliability, stylish look and comfortable interiors. I know it would matter to you guys that I drive a safe car!"
She is right, my husband and I wanted her to choose a car for its safety more than it's looks.  We were happy she was able to find one that had it all.  We knew that at one time or another she would be driving her friends to and from activities they all enjoy and we wanted her in a sturdy vehicle that had all the gears for their protection, in case of any accidents. Sure enough, for New Year's she and her friends ended up going to the mountains and her car got them there with no problems.
"My friends loved the car," my daughter said when she got home. "It was comfortable for 5 passengers,the dashboard kept me abreast of the weather conditions and it was great on mileage, #40 mpg when driving in the highway!"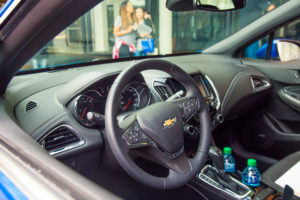 As luck would have it, a few weeks after the Chevy Cruze became part of our family, I got to drive its brother, the 2016 Chevy Hatchback to Las Vegas for the Latin Grammys courtesy of Chevrolet.  What a smooth ride that was! Like the Chevy Cruze, the hatch also offers lots of room and versatility. Timely released last fall, as the company celebrated a "nine percent market growth in small hatchbacks last year," the #Cruzehatch also comes in standard, which my son prefers to drive, and has an AppleCarPlay and Android Auto Capability as well as Chevy's new MyLink infotainment system! Best of all, the safety systems are amazing! From lane-assist, rear-parking assist, blind spot warning and well design rear-cross traffic alert, the hatch is one of the safest cars around.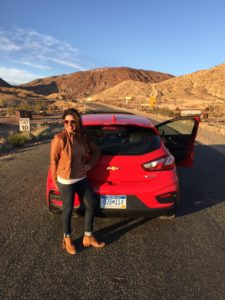 So, this year, if your son or daughter is buying their first car, here are 6 things to consider:
1. Discuss their budget and set-up a price range that works for them.
2. Research options, look at consumer reports, guidelines, and reviews.
3. Talk to parents that have helped their children buy their cars recently.  Their experiences can prove helpful.
4. Consider safety above everything.
5. Consider maintenance, mileage, gas.
6. Test drive the top three options.
Bai Bai ,
Maritere
(Note: Though a sponsored post the opinions are all mine!)