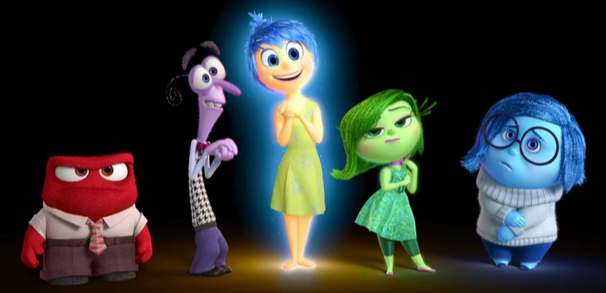 ¿Ya vieron la película de Disney/Pixar, Inside Out? ¡Está súper linda! Y con estos calores, qué divertido salir al cine con los pequeños a mirar una buena película. Después de todo, la película tiene un mensaje súper emotivo y que nos enseña a valorar nuestras emociones y sentimientos. Pero dejen les cuento el porqué.
Inside Out es la historia de Reily, una niña de once años que por el trabajo de su papi se muda del medio oeste de Los Estados Unidos, a la ciudad de San Francisco en la costa oeste. A su temprana edad, Riely lidia con las emociones causadas por la mudanza, entre ellas la tristeza, el miedo, la rabia, el disgusto, y la alegría. Emociones reales que podemos sentir cuanto ocurre un cambio o una experiencia drástica en nuestras vidas. Entonces, como una aventura animada, la película ayuda a los niños a navegar estas emociones y a explicarles cómo éstas afectan nuestras vidas y cómo usarlas para guiarnos a encontrar la mejor emoción de todas: ¡la alegría!
Mi amiga Vanessa fue con su hijita de cinco años a ver la película. A ellas les gustó mucho. "Me encanto cómo mostraron casi todos nuestros sentimientos representados en dibujos animados," dijo Vanessa. "La película tiene un mensaje en sí de cómo peleamos con nuestros sentimientos y dónde tratamos de vivir o aparentar siempre de que estamos felices cuando en realidad no aceptamos que hay momentos donde está bien estar triste, enojado o tener miedo para aprender de esos sentimientos algo positivo que nos va ayudar a seguir adelante más firmes".
Durante la película, Riley oye pequeñas voces dentro de su cabeza que la ayudan entender y a aceptar el ajuste a su nueva vida. Realmente, el mensaje puede aplicarse tanto a niños como a adultos. ¿Cuántas veces estamos pasando por un momento difícil y sentimos dichas experiencias? Como padres, la película ofrece las herramientas necesarias para manejar nuestras emociones de una manera positiva y así enseñar a los niños con nuestro ejemplo.
"Como toda película, Inside Out tiene su lado feliz, triste o agresivo, pero queda en nosotros los padres tomarnos el tiempo de platicar con nuestros hijos sobre la película y escuchar lo que piensan y nosotros de enseñarles lo positivo de la misma," dijo Vanessa.
Entonces, si están buscando algún programa con los chicos en los próximos días, les aconsejo que vean Inside Out. ¡No se van a arrepentir!
Welcome & Bienvenidos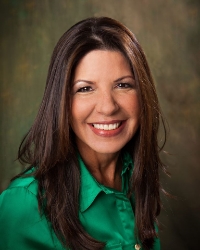 About Me
¡Mi Casa es Su Casa! A place where I will share my wisdom and that of others as we journey through bicultural parenting.
Latest Tweets
@AJStream Sorry missed this earlier! Relationship? There isn't... perception? It all depends on the relationships one has....
Mari's Parenting Advice – Topic Categories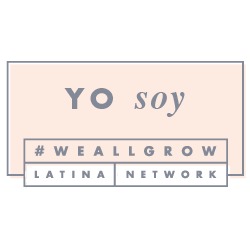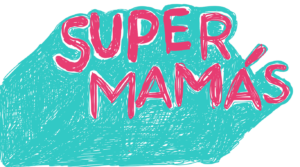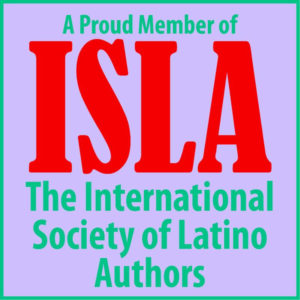 Instagram: latinaboomermom
Something is wrong. Response takes too long or there is JS error. Press Ctrl+Shift+J or Cmd+Shift+J on a Mac.

Like Us On Facebook