Yvonne is the editor and co-founder of MomsLA, the go-to site for things to do with kids in Los Angeles, summer camps information, after-school programs and being an LA mom. Writing is one of her passions and she has been blogging for many years. Her work has appeared in Common Sense Media, Mom.me and Babble, among others. She blogs regularly on her own space, YvonneinLA. MomsLA has been named one of the best local blogs for families in LA by CBS Los Angeles and is considered a favorite mom's blogs by Moms.Me. In fact, Yvonne has been named Mom.me's Top 25 Maker Moms on IG, and a Mujer Legendaria (high achieving woman) by Ford Motor Company. When she is not writing or taking pictures of her boys, Yvonne enjoys running, hiking, biking and traveling. She likes to volunteer at her children's school and lately at For Goodness Cakes, an organization that makes birthday cakes for homeless and at-risk kids.
Motherhood, writing, and volunteering, in LA? I think Yvonne and I have many things in common.
MB: Where were you born and raised?
YC: I was born and raised in Tucson, Arizona. I graduated from the University of Arizona with a degree in journalism.
MB: Did you grow up bilingual and/or bicultural? Do your parents speak English?
YC: My parents speak fluent Spanish and English. They spoke Spanish to each other and at work, but not to us at home, which is not uncommon for people of their generation. They wanted us to assimilate with the idea that it would help us in the long run. While it would have been wonderful to grow up speaking Spanish, it was a different time.
MB: How was education viewed in your household?
YC: My parents definitely instilled a good work ethic and they valued intelligence in all of their children. They didn't talk about college to my sister and me, but we were able to figure it out and all four of us were able to put ourselves through college.
MB: What were your early goals for your career?
YC: I wanted to be a writer for as long as I can remember and my goal was to work at a newspaper. I'm happy to say that I was a newspaper reporter and moved around a bit. After having kids, I was reluctant to start blogging, but once I started I never stopped.
MB: Did you have some career mentors along the way? Did you find a difference between women mentors and men mentors?
YC: I had many journalism mentors both men and women and they all had an impact on my life and career. I remember one female reporter at the Sedona Red Rock News, my first internship, really took me in and helped guide the reporter and person I would become.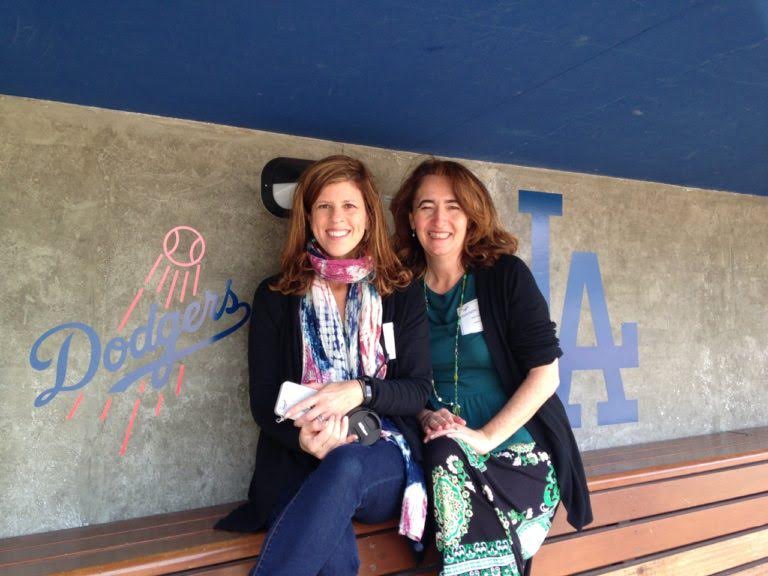 MB: How did you decide to start MomsLA. Tell us about it, what it is, its mission, goals?
YC: Sarah (Auerswald) and I started MomsLA with another blogger as a traditional mom blogger site where we (and our contributors) talked about motherhood. Over the years, it evolved into a website about things to do in Los Angeles with kids because we love it here and we wanted to share our favorite things to do with the community. Our blog covers everything from every day activities, summer camps, things we love and like to share, birthday party guide, after school programs and travel. If our families are doing it, we share it!
MB: You have a podcast and a YouTube Channel. What has been your favorite topic to talk about in your podcast thus far? Your channel?
YC: We love to talk about living in Los Angeles and what it's like to be a mom here. We like talking about politics (endless topics right now!) and what's happening in our neighborhoods.
MB: Which Latina inspires you the most?
YC: I'm very inspired by Sonia Sotomayor and Maria Hinojosa. My middle schooler recently did a book report on the Supreme Court Justice's autobiography, My Beloved World (one of my favorite books), and I could not have been more proud. And Maria Hinojosa is my journalism hero.
MB: How many children do you have? Are they being raised bilingual and bicultural?
How do you instill cultural pride?
YC: I have two boys and I try to instill as much of our culture into their lives as possible. They have taken Spanish classes at school on and off for years, we watch films, and read books so they know about our history. I'm starting Spanish classes soon so I can be a better role model to them. My Spanish is not good and I can't tell them they need to learn if I'm not working at it myself.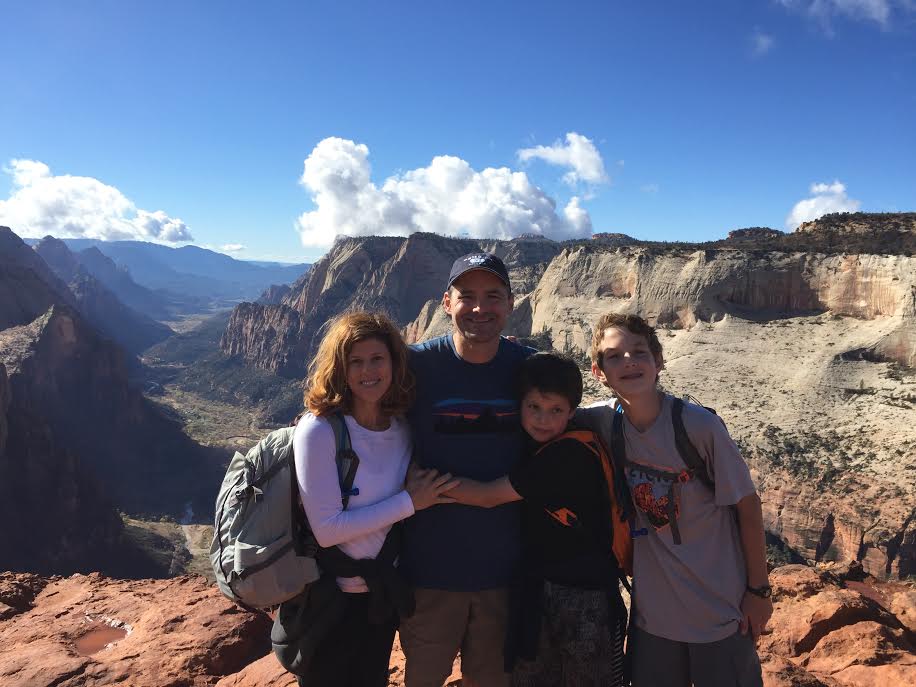 MB: What is your favorite thing to do with your kids in LA?
YC: We love to explore Los Angeles and California. We go hiking, biking and camping all over the area. We recently went backpacking in Sequoia National Park. It was so much fun – even though I was nervous about bears, rain and being out in the wilderness for two days. As a family we definitely love to eat. Last year, the first day of their summer break happened to fall on National Donut Day so we drove all around LA trying to find the best donuts.
MB: How have you balanced work and family? What is the one thing you can think of that helped the most?
YC: Having a flexible work schedule really helps. I try to be realistic about how many things we can all do in a week and try not to overschedule, but it's hard.
MB: What are you reading now?
YC: I'm reading The Handmaid's Tale. I watched and loved the show (it's scary because it could happen!) and I love the book. I'm also reading "What Alice Forgot" and Ghettoside, which is a true crime story written by an LA Times reporter.
MB: What is your favorite pastime, hobby?
YC: I'm a runner so I try to get out and run a couple of times a week. My favorite place to run is at the beach because even though it's not too far from my home it feels like I'm on vacation. As a family, we often go hiking all over the LA area.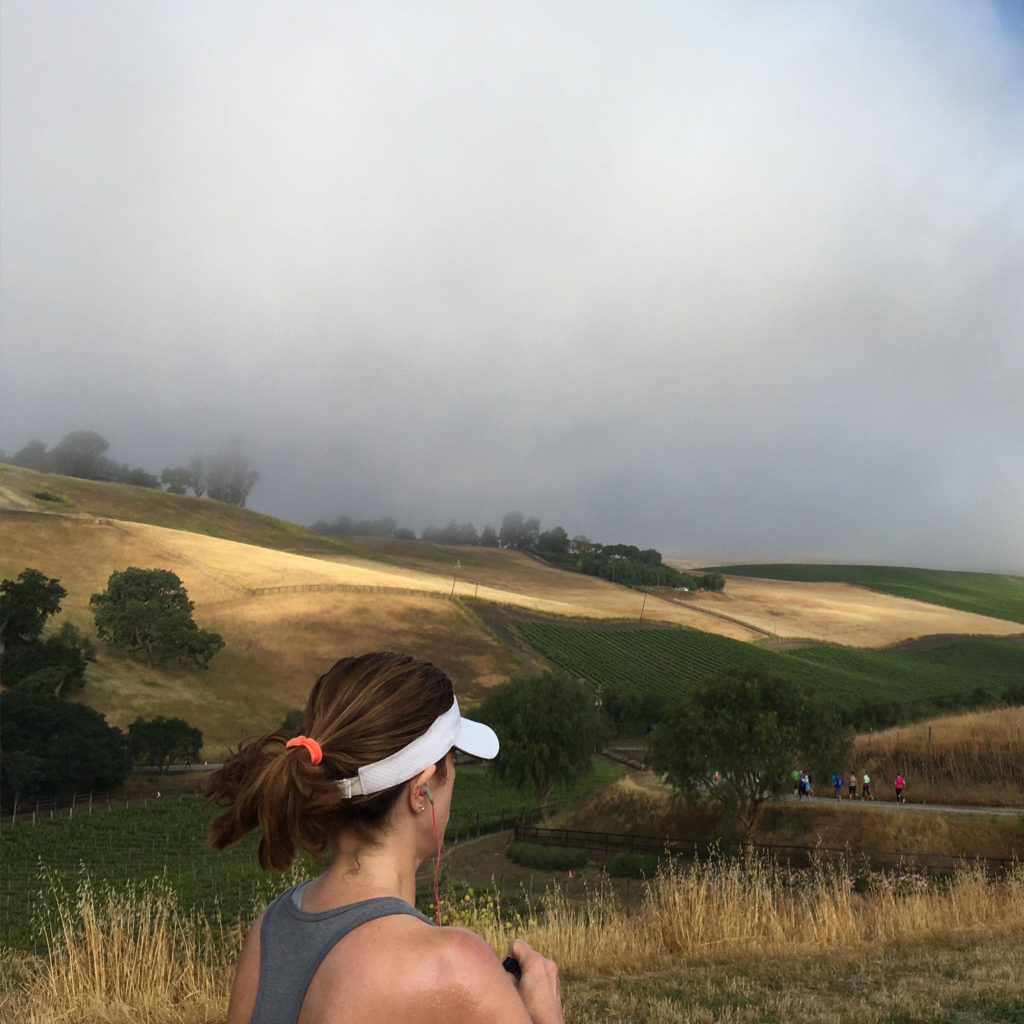 MB: Do you think things have changed much for Latina moms in the last 20 years, in terms of resources and information, guidance?
YC: I think there are so many more resources available and with so many Latinas online it has really helped. Plus the Latina blogging community has really made it possible for moms to share their unique stories.
MB: Do you have a message for today's Latina mom?
YC: Work hard and don't forget who you are.
Yvonne Conde, definitely a Latina mom to follow!
Bai, Bai,
Maritere