In the past, I have shared how difficult it was for me to stay committed to speaking Spanish to my children all the time. Partly, it was because my husband didn't speak the language, and also, because I had very little resources available to help me. ¡No había casi nada! Today, all that has changed, and there are so many tools and programs out there that help make language learning fun and simple. In the next few weeks I will be writing about some of them and sharing my favorites. For now, I am excited to introduce you to My Mochila: Spanish on the Go! A revolutionary subscription box that promotes multicultural Spanish language learning for children at home.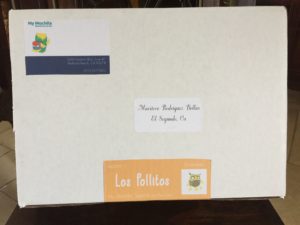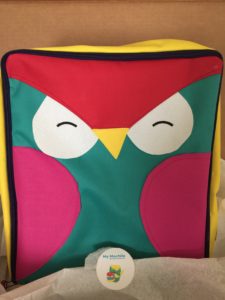 Founded by dynamic education expert Irma Vazquez, who owns My Escuelita: Spanish for kids in the South Bay area of Los Angeles, My Mochila aims to teach children to embrace and appreciate cultural diversities and prepare them to become a more global citizen.
"With My Mochila, we are reinventing what multicultural education and Spanish language learning in the early childhood and elementary years looks like in the 21st century," said Ms. Vazquez. My Mochila: Spanish on the Go! is globally minded, fun, and engaging. It will inspire a lifelong love of learning language and appreciation for cultural diversity. It will empower parents and support them in reaching their language goals for their children.
One of the things I admire the most about this program, is that the Mochila, or backpack itself, and other contents inside, are ethically sourced from artisans that the students will learn about. This provides students with authentic, culturally relevant items designed by indigenous groups.
I also like that My Mochila's partnerships will provide sustainable wages to the countries the students are learning about. By forging interconnected relationships with the artist themselves, children and their families will further extend their global citizenship. My Mochila: Spanish on the Go! can be transformed from a Spanish language-teaching tool to a collection of authentic multicultural heirlooms that can be passed down to future children and grandchildren for years to come. ¡Idioma y cultura juntos!
Entonces, Mi Mochila Spanish on the Go! is a monthly curated box of Spanish language content and educational support for monolingual, heritage speakers & bilingual parents, teachers and educators.  The program is designed to assist adults in teaching Spanish with the help of culturally diverse materials, lesson plans and ongoing support from the My Mochila: Spanish on the Go! team. Personally chosen multicultural literature, music, crafts and items will be included to engage students in cross-curricular lessons while learning Spanish. All materials needed will be delivered to your home.
Your first multicultural subscription box will include: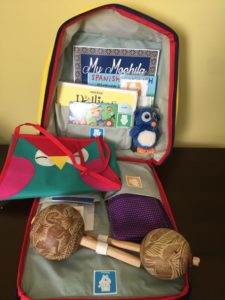 *My Mochila: ethically made children's backpack
*La Bolsita: ethically made bag filled with school supplies
*Children's Spanish-English picture dictionary
*Children's apron
* World map
*Musical instruments
*Passport notebook
*Owl toy
*Name tag
*Stickers
Each month your box will include: 
*20 page Parent Resource booklet with lessons for an entire month!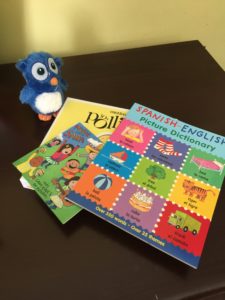 *Literacy : Listening, Speaking, Reading & Writing
*Literature: Your child will receive Spanish book
*Music: Your child will receive a Spanish CD
*Arts & Crafts: Everything needed to complete the project
*Parent Resources: Additonal support & lessons plus videos!
My Mochila kickstarter campaign launches this Wed, Nov 2-Nov 16. Here is the link to place your order!
https://www.kickstarter.com/projects/2106982487/675403170?token=8b927fd2 For more information also visit: www.mymochilaspanishonthego.com
I suggest you and your friends order your Mochilas at the same time and schedule My Mochila play dates once a week and help each other with the lesson plan. ¡Qué divertido! More fun for the kids too! Remember you order the Mochila once, but you get the curated activities box monthly!
How I wish my kids would have had this opportunity when they were little! ¡Disfruten! and let me know how you like it. I would love to read your comments!
Bai, Bai,
Maritere