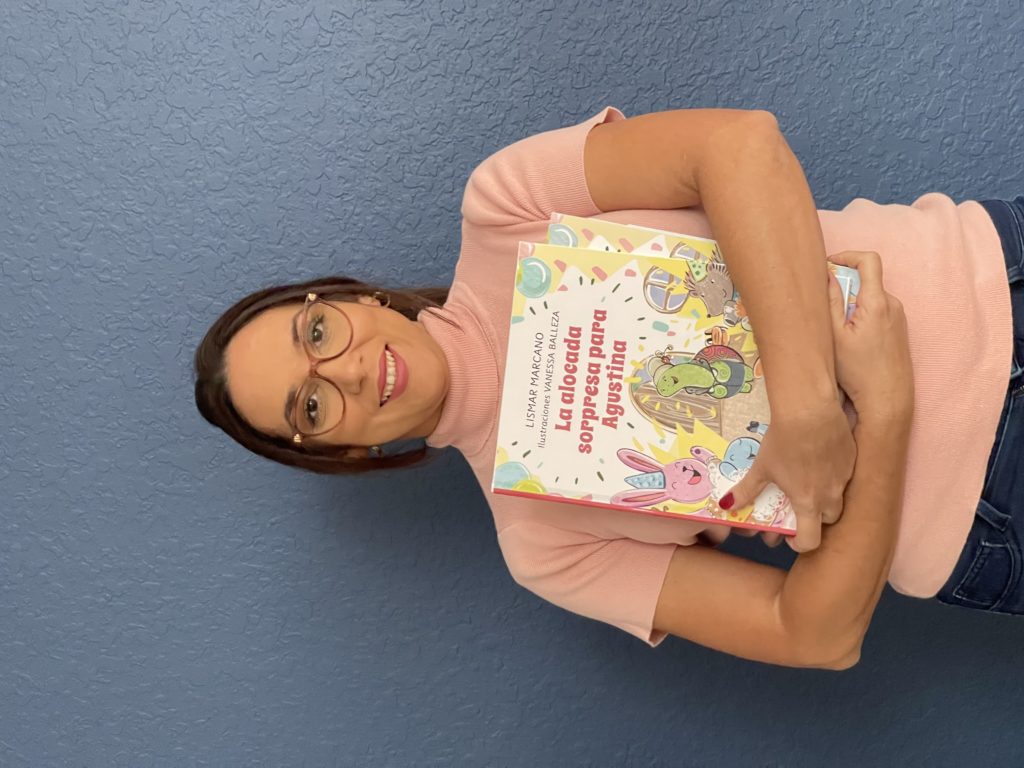 Venezuelan author and publisher Lismar Marcano is on a mission to promote and advocate for children's literature in Spanish. She is the author of eight books in Spanish, among them: La alocada sorpresa de Agustina, Teresa, and la vaca coqueta y Navidad. Prior to coming to the United States, she was writing and publishing in her native Venezuela under her publishing company, Te Leo un Cuento and in Miami, Kids Books and Play.
Lismar's recent book, Navidad, has two editions, for babies and for older children. The book tells the story of a child's feelings during this holiday season.
Lismar is the mother of two daughters that are being raised bilingual. Since 2019, she lives in an area of Miami that has a Venezuelan community she can lean on and help her nurture the culture with her family. During this time of the year, she encourages parents to share their cultural holiday traditions with their children, regardless of where they live.
For more about Lismar follow her on Instagram @lismarmarcano and @kidsbooksandplay.
Gracias, Lismar!