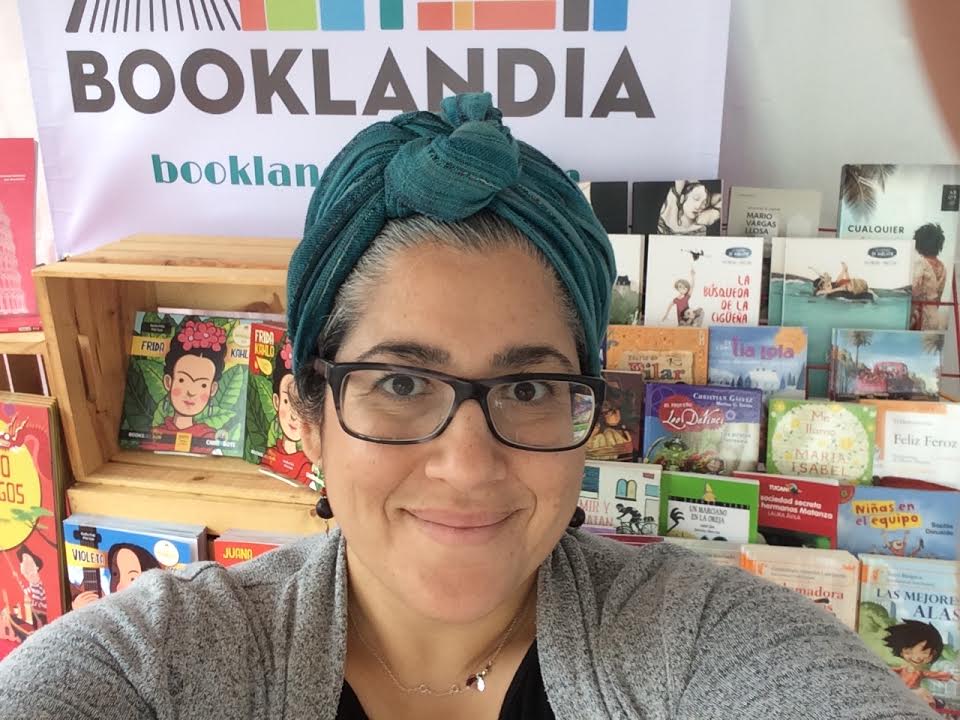 Maceo Cabrera Estévez, founder and CEO of #Booklandia, a book subscription service for families, has loved books all of her life. Her first book was a gift from a friend; it was a purple and glittery bound book about fairies, and Maceo was hooked! Spending all of her free time in her hometown library reading books, she decided that one day she wanted to build her own library. Maceo has a Bachelor's degree in Spanish and she also holds a Master's degree in Creative Writing. Her love for books has led her on the path of working on children's literacy through community organizations, workshop facilitation and bookselling. She is the mother of a boy and a girl, both raised with Spanish as their first language. As you can guess, their home library is filled with beautiful books in Spanish and in English. Below is my interview with Booklandia's fairy godmother, Maceo Cabrera Estévez.
MB: Where were you born and raised?
MCE: I was born and raised in Brooklyn, NY to Cuban immigrant parents. As a child, I spent time in Cuba and Miami visiting relatives.
MB:  Were you raised bilingual and bicultural?
MCE: My mother never learned English; I did not learn English until I started Kindergarten and attended ESL classes. For the most part I spoke Spanish at home and with my extended family and family friends. When my parents arrived in the US they connected with other Cuban immigrants in NYC and were part of La Sociedad Cubana de Queens. I was raised listening to Julio Iglesias and Prince. Every weekend we went to El Club. It was a great place for Cuban families to gather and to feel safe in their new country. Our trips to Miami and my weekends with other Cuban families really encouraged my love for my Cuban-American identity.
MB: What about your children, are you raising them with two languages and two cultures?
MCE: My children, Omar Ali and Azalea Paloma, learned Spanish before English. My husband, Adam, is mostly of Portuguese descent, but is bilingual in English and Spanish. We speak Spanish at home because I do not want my kids to lose it. I want them to be able to speak to their family in Cuba or when we go traveling. In addition, my children are learning Arabic. My husband and I are both converts to Islam. We met after we converted and made a decision to raise our children bilingual and to also gain fluency in Arabic.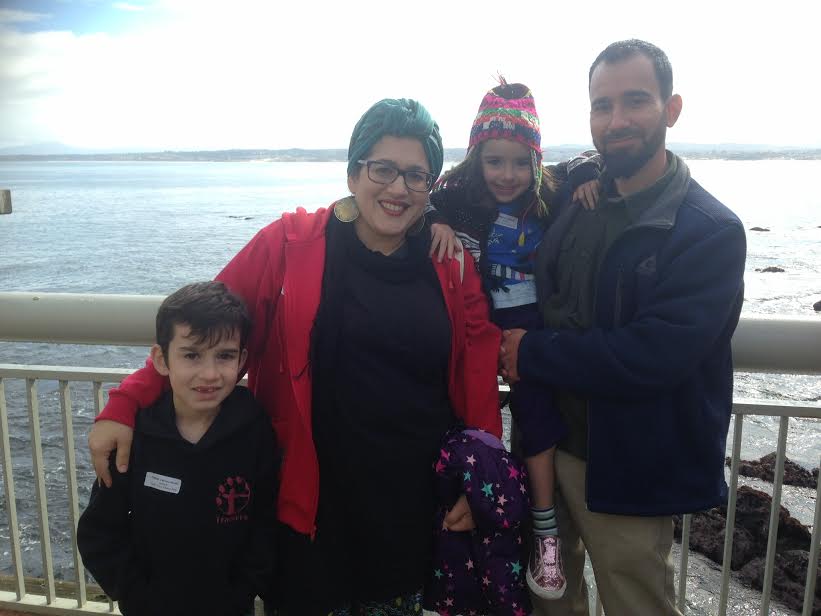 MB: You have a bachelor's degree in Spanish. Were you ever a teacher?
MCE: Yes, I did teach Spanish for a short amount of time. First to adults and then to middle school students. Although, I love teaching, the traditional classroom teaching is not for me. We homeschool our kids in both languages. I have also facilitated writing workshops in both languages. I would really like to start that again for children and adults.
MB: Have you always been an advocate for Spanish and bilingual literacy in young readers? Why?
MCE: I taught myself to read Spanish as a child and I am glad that I kept up with it. Most of my work has been within the Latino community and I advocated towards changing libraries and school assignments to include experiences of people of color but I mostly did it focusing on books written in English. As a bilingual mom, it has been difficult for me to access quality books and that is how I started working with Spanish and bilingual literacy.
MB: When did you start Booklandia?
MCE: Booklandia launched in October 2016. After working close to three years as a Barefoot Books Ambassador, an independent children's books publisher, I found that parents and teachers were looking for opportunities to purchase books in Spanish. I knew how difficult it was to find quality Spanish books, and also time consuming. I decided to create the opportunity and to be of service to families raising bilingual children. Hence, Booklandia, and it has been amazing. I am reading such great books and my heart melts each time a customer writes about how their family loves the service.
MB: Is it a monthly subscription or can parents buy the books at any time?
MCE: Booklandia, is a subscription service. Currently, I am offering monthly subscriptions and will shortly offer bi-monthly and quarterly subscriptions. I do not sell books individually outside of vendor events; my customers are able to cancel their subscription at anytime. For the monthly subscription plan each month my customers receive two individually wrapped books in the Booklandia box of their choice. They are able to select from: board books; Spanish picture books; Bilingual picture books; Spanish chapter books and Spanish Young Adult books. It's really important to me to have books that are authentic, beautifully illustrated and have diverse characters and perspectives. For this academic year I am collaborating with Heather Robertson-Devine from Books del Sur in running Spanish Book Fairs in schools in Northern California and we are working in other areas across the country.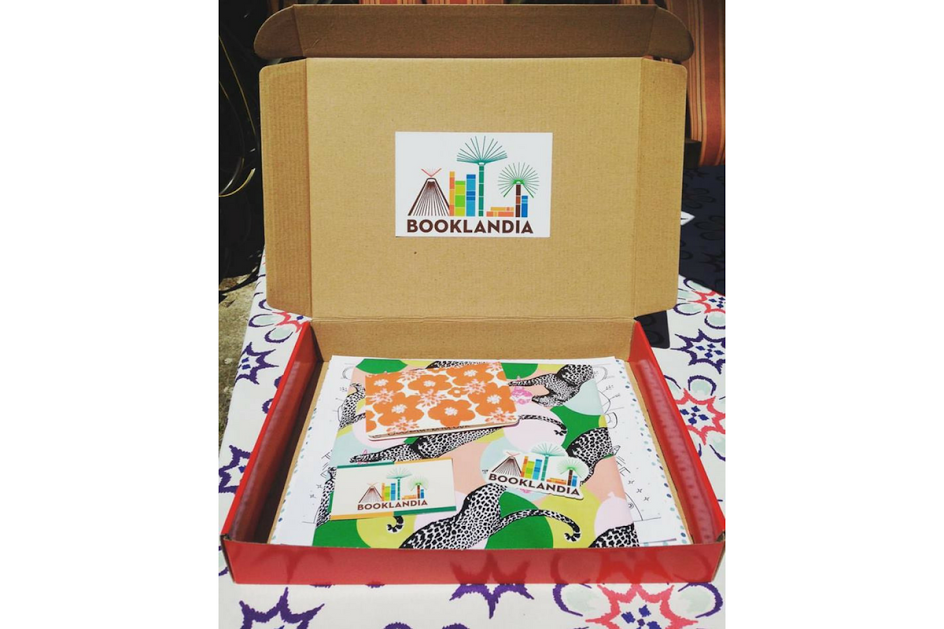 MB: How do you acquire the books?
MCE: As you know, it takes a village. Jenny Lizarraga from #CincoPuntoBooks has been a beautiful God-sent. She has worked with me since the beginning in accessing amazing books from Latin America. Heather Robertson-Devine from Books del Sur has been a wonderful cheerleader and we enjoy talking shop. I do get most of my books from a large distributor. The best place to acquire Booklandia books is from authors themselves. My customers have received El Primer Cortede Mesita de Furqan/Furqan's First Flat Top by Robert-Liu Trujillo, and The Captain Mama series by Graciela Tiscareño-Sato.
MB: What is your favorite bilingual activity you do with your children?
MCE: We really enjoy "I'm going on a picnic…" in Spanish.  It really helps to develop and maintain vocabulary.  My most favorite is reading but that is probably a given.
MB: Favorite bicultural activity?
MCE: Just being around other Spanish speaking families or bilingual families really encourages us to keep up with instilling our values and customs in our children. I involve my kids in Booklandia so they know it is important not just for me, but for the family. They help me package the books and sometimes pick the books we are sending.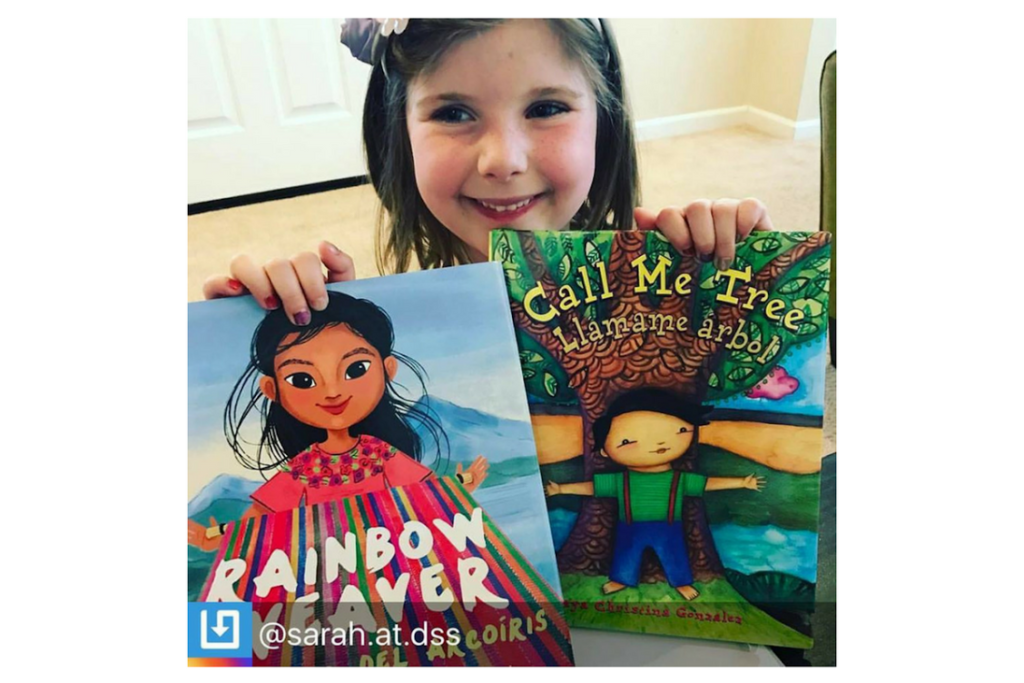 MB: When you were growing up, who was your favorite children's author? And now?
MCE: Growing up I loved Judy Blume. The first book I read by a woman of color was I Know why the Caged Bird Sings by Maya Angelou, that book changed me. I love reading books by Sandra Cisneros, Achy Obejas, Gabriel Garcia Marquez, among others. My kids enjoy Yuyi Morales, Gusti and really any book I bring to the house because I am so selective!
MB: Message for parents raising children with two or more languages?
MCE: Expose your children to multiple languages.  If you can't travel outside of the country, travel inside your community. If you live in a place that has some diversity, go to different ethnic neighborhoods, walk around, try new dishes at restaurants and learn how to greet, say please and thank you in different languages. People smile when they hear you speak their language, even if it's one or two words. Read books in Spanish or other languages you may speak.
MB: And culture?
MCE: Be proactive and talk about your culture, experiences and language.  Tell them stories about your childhood in your mother tongue and share rituals you had as a child with them.  Spend time together attending cultural events and being in celebration of their culture and identity. Be honest about the differences, the difficulties and how we should all feel compassion, empathy, love for one another, regardless of our ethnicity.
Check out Booklandia!
Bai Bai,
Maritere