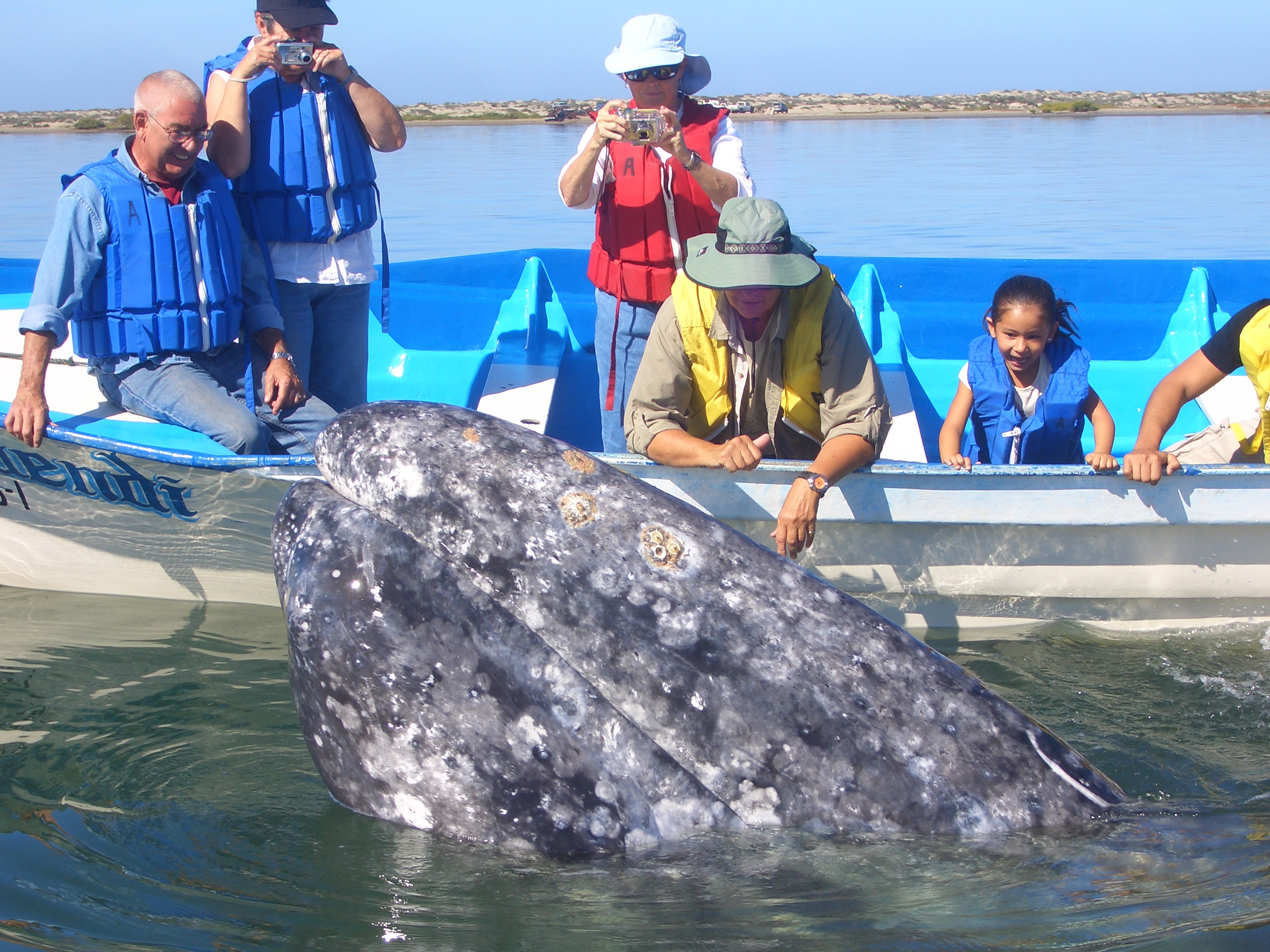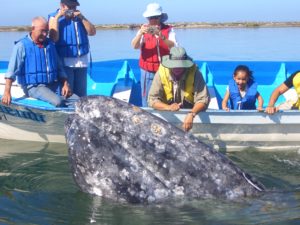 President's Weekend is coming up and some schools have a long weekend or a week off. If you're looking for an unforgettable whale watching experience with your family, visit La Paz, Baja California Sur, Mexico where you can see these majestic creatures up close. Through the months of January and the end of March, the Pacific Ocean and the Sea of Cortez are abundant with migrating whales that have traveled 20,000 miles from the Bering Sea to reach the warm and calm waters of La Paz. Qué divertido! You can catch a glimpse of the gray whale, which is the most abundant species that makes the long and perilous journey from the Bering Sea to mate and give birth just a few miles from La Paz. Increíble!
Baja California has four national protected areas of which La Paz being one. Baja offers whales the perfect water conditions for winter breeding and birthing. During the whale watching season, generally from January 15th up to the end of March, excursions are arranged daily to Magdalena Bay, where whales can be observed up close. Gray whales are naturally peaceful and friendly and at times get close enough to be touched. Fantástico para los niños!
Whale watching in La Paz, Baja California Sur, is a unique experience unequal to any other along the pacific side of Baja California. With its picturesque scenery and calm waters along the coast, La Paz is an ideal location to watch these majestic creatures and other marine animals. Whales, the largest known mammal, can grow up to 50 feet in length and weigh up to 30 tons.
If you live near San Diego, you can save on your travel expenses by flying out of Tijuana utilizing the newly opened Cross Border Xpress, a pedestrian bridge between two terminals that link Tijuana International Airport and San Diego over the U.S.-Mexico border. There is an $18 fee each way, and it costs about $10 a day to park in a long-term lot. Passengers arriving at the airport may use the border crossing within two hours of landing. The Cross Border Xpress allows you to save several hundred dollars on your trip just by flying out of Tijuana, Mexico. Muy conveniente!
For places to stay at, check out Costa BajaResort www.costabajaresort.com and Hyatt Place La Paz www.hyatt.com. Some great restaurants include: Bismarcito, Steinbeck's, which specializes in seafood, and Tailhunter International, which cooks your catch of the day!
If you are ready to experience the sights and sounds of these majestic creatures up close, then a family trip to La Paz is a must. There are a number of whale watching tours available staffed by knowledgeable local guides. For more information, visit www.golapaz.com
Bai Bai,
Maritere